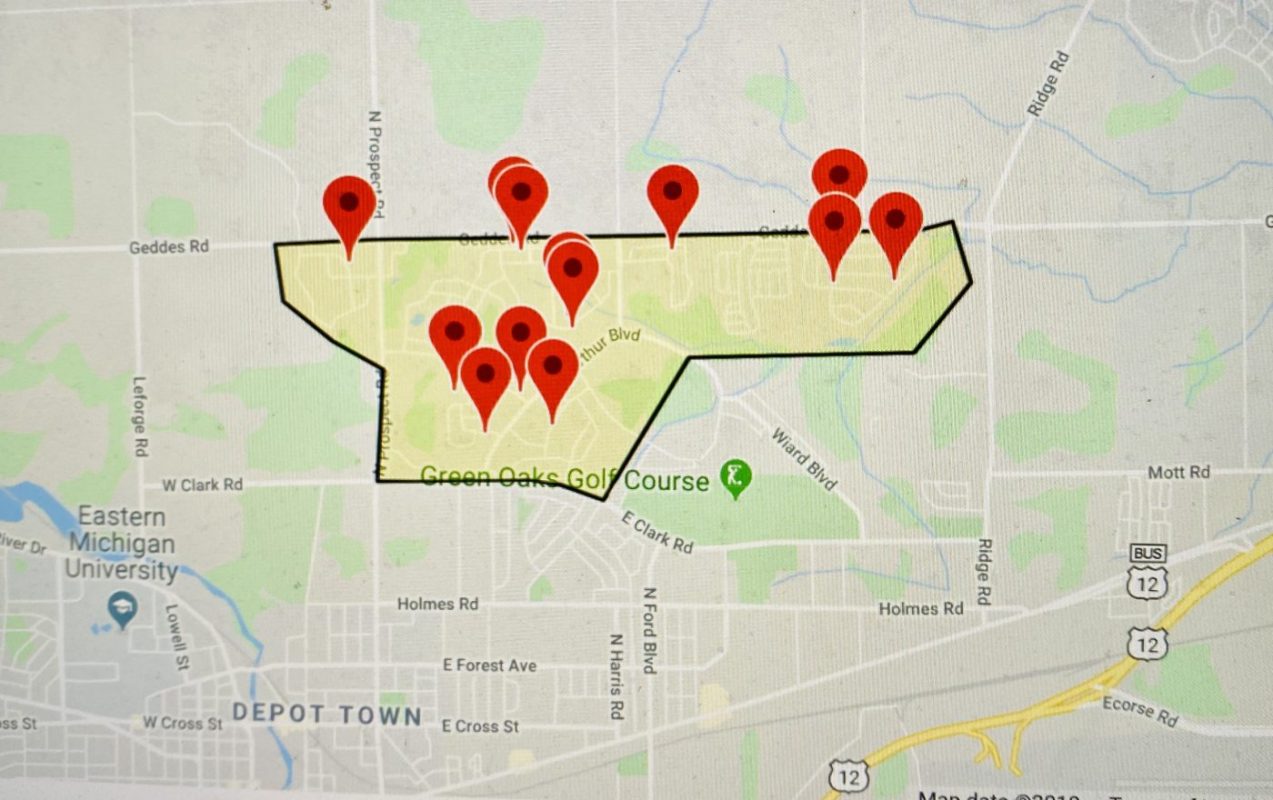 Superior Township neighborhoods offer excellent opportunities for home buyers looking for affordable, newer homes.
The neighborhoods of Brookside of Superior, Prospect Pointe, and Bromley Park offer homes built after 2000 that are priced in the mid $200,000's.
There is also Oakbrook, a charming neighborhood of homes built in the 1960s around Oakbrook Park that offers opportunities for homebuyers to purchase a home in the mid $100,000 range! All of these homes should qualify for FHA and MSHDA financing.
The neighborhoods are surrounded by parks and border Green Oaks Golf Course. They are minutes from Eastern Michigan University and Historic Depot Town in Ypsilanti, and are only 20-minutes outside of Ann Arbor and The University of Michigan's Central campus, making them the perfect location for commuters looking to live affordably in southeast Michigan.
Neighborhood Statistics
In Superior Township we are seeing increasing inventory and buyer demand beginning to be filled. This means that we're transitioning from a strong seller's market where buyers had few options and bidding wars were common, to a more balanced market where sellers will need to prepare their homes to stand out amongst more competition. Prices for sellers will remain strong, however, properties in lesser condition may sit on the market longer than in previous years.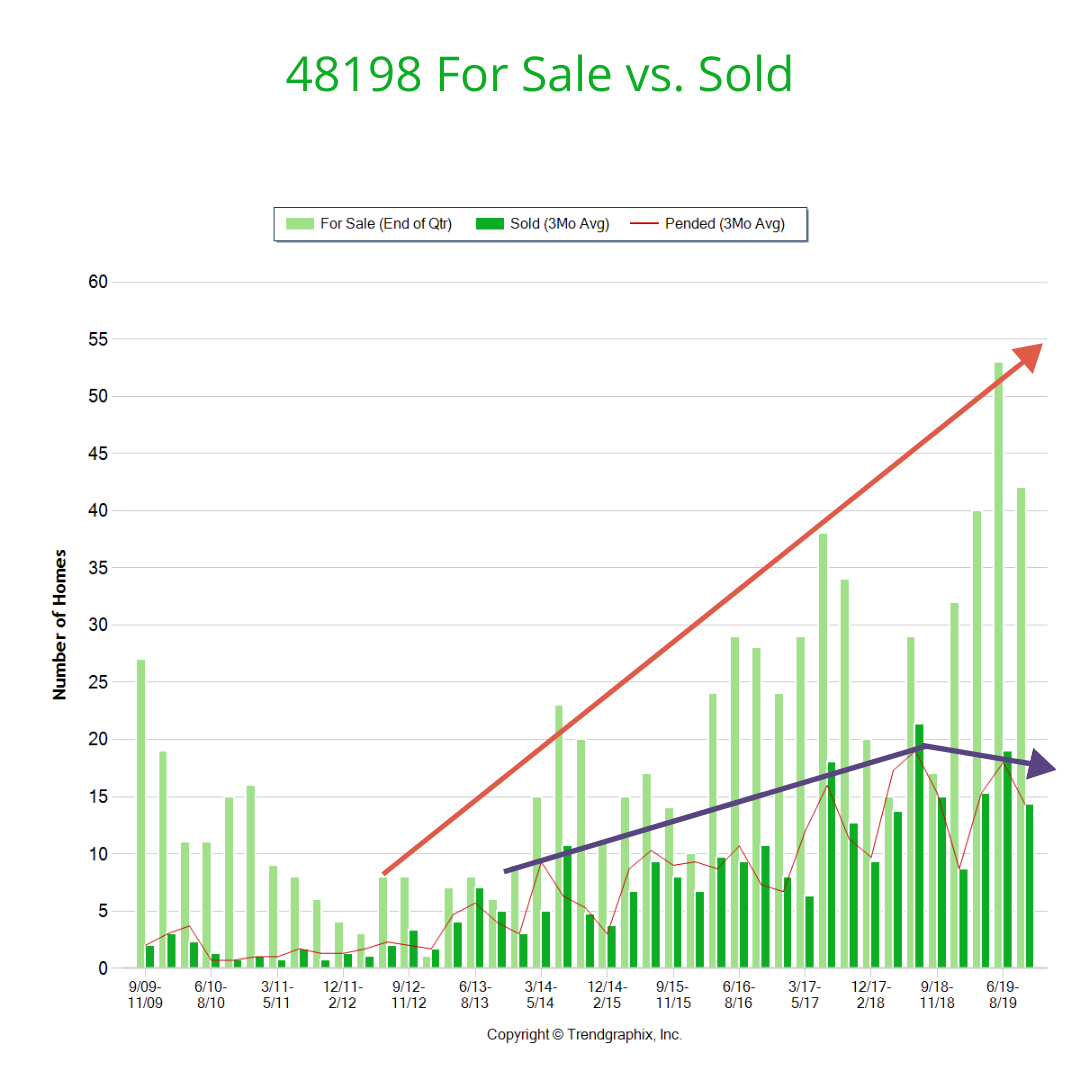 The chart above shows 10 years of data on active listings, listings sold, and listings that went under contract (pended) for each quarter.
The red trend line indicates increasing inventory that can be seen in the light green bars on the graph. The dark green bars represent sold listings which have also steadily increased.
The blue trend line that follows the smaller up and down red lines shows what we have seen in 2108 which is that pended homes, or homes that are under contract, are beginning to see a slight decline relative to previous years. This means that while inventory is still high, homes are not selling as fast as they were in previous years.
We think this is a market top – yes the market may have topped in 2018 in the 48108 zip code! This is good news for buyers who've struggled to get their offers accepted in the previous years' hot seller's markets, and it is also a good motivator for potential sellers wondering if it is the right time to put their home on the market!
Click Here To See Active and Sold Listings In These Superior Township Neighborhoods
Contact Us
Related Posts