One way we know if we have done that is when a satisfied client provides us with a glowing review of our services.  You can see what our clients have to say about our work on our buyer testimonials and our seller testimonials page.
Additionally, you can see what people have to say about us on Zillow and Google.
We look forward to the opportunity to speak with you about your real estate needs.  For a free, no obligation exploration meeting, please complete the contact form below.
---
Andy Was Always Available For Us!
"Andy is a great realtor! He has great knowledge and is super helpful. He was Always available for us especially when it was crunch time in a hot market! He helped us sell our house and use the proceeds to find our dream home! We found a safe neighbor for our daughter to grow up in thanks to Andy!"
-Mike & Sarah
Bought and sold in Ypsilanti
---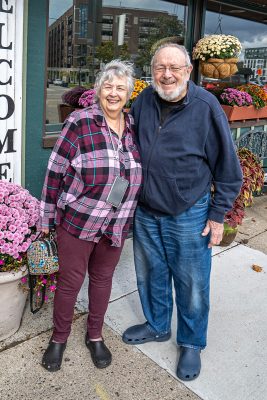 We Recommend 100%!
"We recently bought a condo in Ann Arbor, entirely remotely from Wisconsin, with Andy Piper's help every step of the way. As things went along, Andy took initiatives on issues we wouldn't have thought of and went the extra mile to see that everything happened as it should. We realized we were in capable and even caring hands, which soon relieved us of any anxiety in purchasing property from such a great distance. We recommend Andy 100% with the utmost confidence."
– Neil & Lillie
Bought in Ann Arbor
---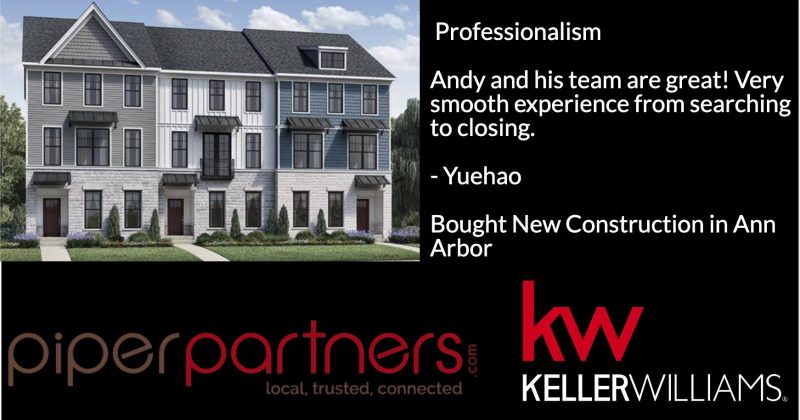 "Andy and his team are great! Very smooth experience from searching to closing."
Yuehao
Bought New Construction in Ann Arbor
---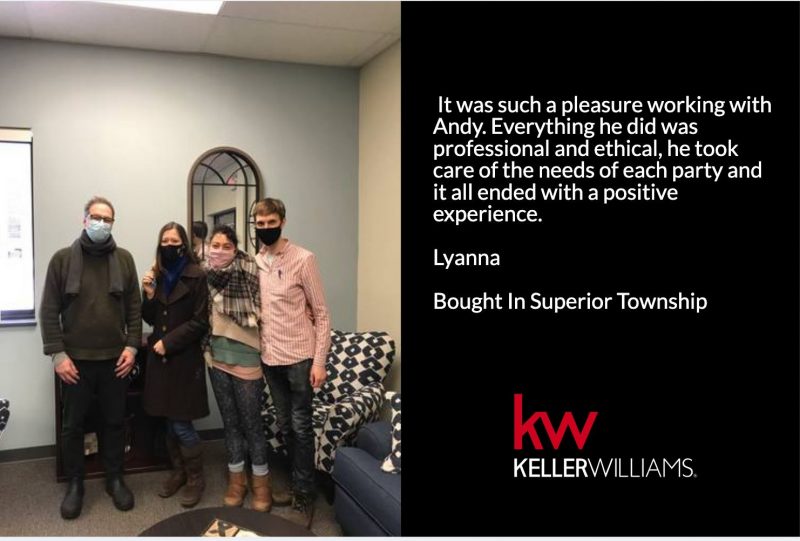 "It was such a pleasure working with Andy. Everything he did was professional and ethical, he took care of the needs of each party and it all ended with a positive experience."
– Lyanna
Bought in Superior Township
---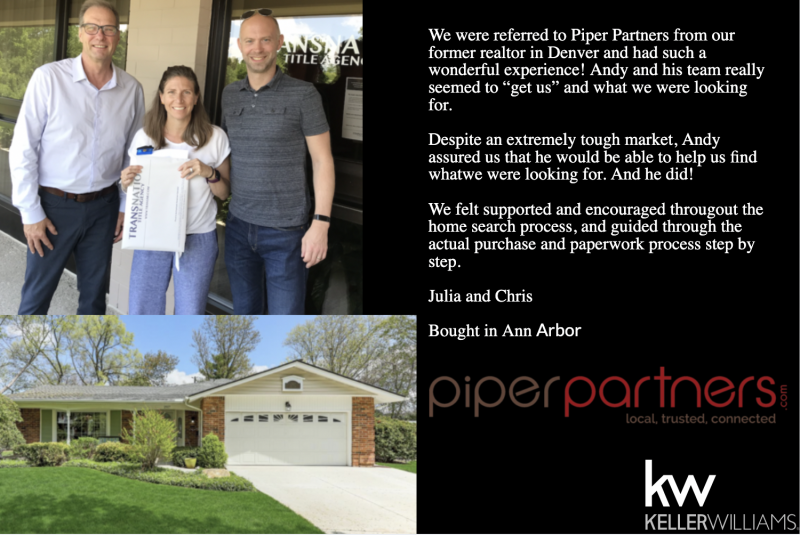 "We were referred to Piper Partners from our former realtor in Denver and had such a wonderful experience! Andy and his team really seemed to "get us" and what we were looking for.
Despite an extremely tough market, Andy assured us that he would be able to help us find what we are looking for, and he did!
We felt supported and encouraged throughout the home search process and guided through the actual purchase and paperwork process step by step.
– Julia & Chris
Bought in Ann Arbor
---
Highly Recommend!
Professionalism, Quality, Responsiveness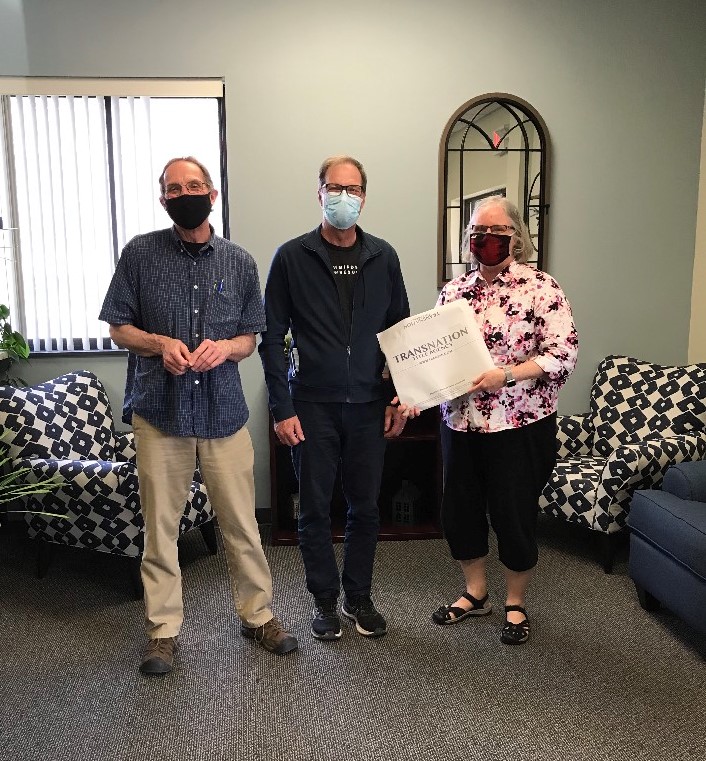 Andy and his team were invaluable in guiding us through our first real estate purchase in decades. Solid expertise, consistently available to answer questions or show properties, etc. Highly recommend!
– Barbara
Bought in Ann Arbor
---
We were in great hands!
The PiperPartners Team was always accessible when we contacted them. Andy knows the market very well and showed us why the price of our home made sense. I will definitely recommend them to my friends and family.
– Denise
Bought in Pinckney
---
PiperPartners goes above and beyond to make sure you are buying the perfect home for you and your family.
Someone from the PiperPartners team was always available to help us with our questions. When you're making a big purchase like this, this is so important! Andy was always willing to drive to the furthest suburbs with us as we looked for homes in the countryside, which we loved.
The PiperPartners website has so much great information about the different neighborhoods in Ann Arbor, making narrowing down our search areas very easy.
Andy understands the market in and around Ann Arbor like very few can. He's in tune with every community's market and gives great advice for leveraging the best offer possible.
Their market knowledge, accessibility, friendliness, and helpfulness are unmatched. Don't hesitate to choose them as your realtors! I'd be happy to recommend the PiperPartners team to anyone looking to buy a home near Ann Arbor!
– Julia and Eric
Bought In South Lyon
---
Excellent Service From A Great Team!
We got what we wanted thanks to great service from the Piper Partners Team! Andy was accessible by phone anytime to answer any questions and followups. Great Knowledge of the Ann Arbor housing market. I will for sure recommend them to my friends and family. Excellent service from a great team. Great experience.
– Jesus Tome
Bought in Ann Arbor
---
Very Responsive And Helpful Throughout The Whole Process
"We worked with Cody Maldonado and he did a great job for us. We lived out of town and came in and needed to find a house in just a few days. Cody took us to many houses over the course of 4 days and was able to tailor the houses he was showing us based on our feedback. He also helped set an early closing date so we minimized our hotel stays. He was very responsive and helpful throughout the whole process. Great service!"
-Nancy
Bought in Canton
---
We Would Use [Andy] Again In A Heartbeat Except He Already Found Us The Perfect Forever Home!
"Andy and his team helped us find the right home for our family and had answers to all of our questions. Our family was making a move to Ann Arbor. We did not really know much about the area or which neighborhoods would be the best for us. Andy and his team guided us through the whole house selection process offering great insight into what neighborhoods would be a good fit for us. He took the time to really get to know us to match us with the right properties. We valued and respected his opinion. Andy is very knowledgeable and was able to answer all of our questions. We would use him again in a heartbeat except that he already found us the perfect forever home!"
-Lisa
Bought in Ann Arbor
---
I Would Never Have Known About The Property That I Bought If Not For The PiperPartner Team.
"Cody was excellent in being available. If he didn't answer my call right away, he called me right back. I received the weekly market updates and the team understood the area where I was buying the house and could offer advice on my offer. I would never have known about the property that I bought if not for the Piper Partner Team."
– Ciri
Bought in Bromley Park
---
They Were Cordial And Knowledgable And Helped Us Purchase Our First Home.
"Andy and Cody were very helpful from day 1 through the closing. They were cordial and knowledgeable and helped us purchase our first home. I would definitely recommend the Piper Partners team to anyone."
– Ram
---
Cody Was Timely, Professional, Responsive And Pushed The Sale Through With The Sellers.
"We have purchased real estate since 1990. The PiperPartners sale on the property we recently bought was one of the smoothest sales that we have ever had. Cody was timely, professional, responsive and pushed the sale through with the sellers. Thank you for your fantastic work!"
– Mauers
Bought in Ypsilanti
---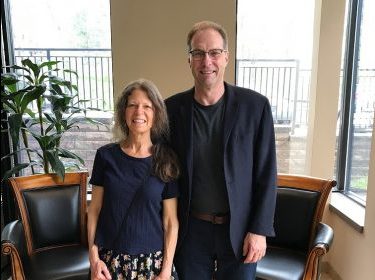 Andy Was So Helpful In Positioning My Offer To Be The One Accepted.
"I was a first-time home buyer looking to buy a condo at Colonial Square. A unit came open that I really loved, and Andy was so helpful in positioning my offer to be the one to be accepted. He knew the market and had so much experience with sellers that he gave me just the right advice and strategy options. And he was always available and helpful in answering my questions. I was very impressed with the help he gave me, and I was able to get exactly what I wanted for a price range I could afford."
– Jennifer
Bought in Colonial Squares
---
We Were Looking For The Right Location & Had Multiple Agents Reaching Out To Assist, But Dori Stood Out.
"We were looking for the right location & had multiple agents reaching out to assist, but Dori stood out with a genuine & sincere connection. She made the difference & helped make this experience seamless from the beginning to the end. I highly recommend her as well as PiperPartners when looking for your next home."
-Debra
Rented in Belleville
---
[Andy] Knows The Area, He Lives Here Himself And Has A Great Love Of The Community.
"I am so happy that Andy Piper recommended my neighborhood. He listened to what I wanted and needed and steered me in the right direction right off the bat. Andy was always accessible. I never had a problem getting in touch with him. He really had to hold my hand through all of this. He has a LOT of patience! It has been a pleasure working with Andy Piper. He knows this area, he lives here himself and has a great love of the community. For me, it was wonderful to have him available whenever I needed to contact him. He was with me every step of the way. Piper Partners is an excellent group!
-Sandy
Bought in Superior Township
---
[Dori] Was Always There For Questions And Was Very Attentive With Keeping An Open Line of Communication.
"Dori Patrick is a blessing for anyone who is in search of a home. She was always there for questions and was very attentive with keeping an open line of communication. Although my family was in a different city from Dori Patrick's office she provided services that were very excellent. There are a lot of real estate companies to choose from but if you want the best choose Piper Partners"
– Wayne & Tina
Rented in Canton
---
I Had A Great Feeling The Moment I Met With Them.
"I really would like to say thank you! I was so happy when I met Dori and the PiperPartner Team.  I had a great feeling the moment I met with them. I really knew that this team was going to help me get the job done!"
– Earl
Bought in Ypsilanti 
---
Tanya's Professional And Yet Compassionate Approach To Home Buying Is Everything We Could Have Hoped For And More.
"My wife Julia and I were buying our first home and after much consideration, we knew we wanted a condo and we wanted to stay in the Ann Arbor area. We worked with agent Tanya Hill of PiperPartners for nearly a year's time and she was tireless in helping us with questions and properties. Once we found what we were looking for within Pittsfield township and made an offer, Tanya helped us through the entire purchase with great communication and made the closing process far easier for us than we imagined. Even following the closing, Tanya gave us solid advice about potential future upgrades to consider (at reasonable costs) as we walked through our new home. Tanya's professional and yet compassionate approach to home buying is everything we could have hoped for and more. She has our highest recommendation as a buyer's agent."
Julia and Greg
Bought in Pittsfield Township
---
[Rebecca] Was Always Upbeat And A Great Listener.
"I felt my best interests were paramount to Rebecca. She was always upbeat and a great listener which I really appreciate. Rebecca always responded quickly and followed through. What I liked best about Rebecca is that she was willing to make a recommendation and then would follow it with the pros and cons. I am not local and have never even been to Ann Arbor. Rebecca always offered to take phone videos of a condo and send it to me. She knew the neighborhoods and was able to comment on them. I don't think either of us initially realized what a hot seller's market it had become, at least in the U of M medical complex neighborhoods. It was quickly apparent though and Rebecca knew how to respond in that type of market."
– Becky
Bought in Ann Arbor
---
I Could Not Have Asked For A Better Home Buying Experience!
"Perfection. I could not have asked for a better home buying experience. I was recently divorced and sold my home of 20 years. Had to downsize and didn't know much but knew my current neighborhood was single family 3 and 4 bedroom homes, much more than I needed. Piper Partner's neighborhood search features helped me narrow down from "Southeast Michigan" to the neighborhoods I wanted to look at. I shopped the market, found the area in which I was interested. It was a neighborhood PiperPartners specialized in. From there, my agent helped keep me on top of openings in that neighborhood as well as similar properties worth considering. You kept me posted whenever a new property came on the market.
One day, I opened my email; there was my new home. I quickly messaged Rebecca, we looked at it that afternoon, and wrote an offer that day. I was able to submit the 1st offer and we closed rapidly after that. While that may seem quick, I had done enough shopping and self-education that it was not so quick, just timed out right. I would not hesitate to recommend PiperPartners to anyone shopping anywhere between Detroit and Jackson. I'm a big fan, and also pleased that a part of my sale will go to support the Ozone house. Nice to work with a firm that contributes to the community upon which it depends!"
– Bruce
Bought in Belleville
---
Our New Home Has Become A Reality Only Because Of You. We Can't Thank You Enough!
"Rebecca, Thank You So Much for all the great help! We really appreciated your sincerity and all your truthful opinions about the different homes we looked at. Our new home has become a reality only because of you, we can't thank you enough. You were always willing to show us the different homes despite the fact that you had a long drive back and forth. You are also very detail-oriented and we could see that from the amount of details you told us about all the different homes; their strengths, their flaws, their surroundings, their pricing, etc. We don't think anyone else would go into so much detail focusing on all the petty things to ensure we knew all the necessary information to make a decision. For sure deciding on a home is one of the decisions that involves lot of work and consideration of many factors. We strongly believe that our decision of our new home did require a lot of time, but it only became possible and perhaps easier because of all the details you provided. Also, the amount of effort you put into in search of homes and in making sure we are on the right path and ensure we make the right decision, heads up to you, Rebecca!
We are extremely pleased working with you and you are a very nice person who always answered our questions and did not ever get annoyed. You do have a lot of patience which we really liked! Your personality and character are also very approachable which is why we believe we made a decision on our new home that we won't regret in the future.
Looking forward to working with you again, Rebecca!"
– Gaurav & Family
Bought in Canton
---
The PiperPartners Team Was Right On Top Of Everything.
"We were assured that we would find a place that we would like. It took a couple of offers and attempts at different locations, but you and I did not give up and ultimately found a place. Tanya kept in very close contact with us and would return calls whenever we had questions or concerns. I would absolutely recommend you to others. The PiperPartners Team was right on top of everything."
-Kristin & Tracy
Bought in Ann Arbor
---
I Will Definitely Contact PiperPartners In The Future.
"I contacted Andy in early October 2016 asking him and the PiperPartners Team to help me find a house. We met and I shared my specifications for a house. A week or so later we looked at a few houses. Three weeks and very few showings later, we found a house that has every single aspect that I wanted: close to a park, woodstove, three bedrooms, walking neighborhood, and all within a very narrow price range. After inspections and mortgage approval, we closed in the middle of November. Although I am sure we found the perfect home for me to live in for a long while, if something changes, I will definitely contact PiperPartners in the future. Thanks team!"
-Shannon
Bought in Ypsilanti
---
We Could Not Have Asked For A Better Team!
"Steve and I were very pleased with our service provided by the Piper Partners. It was very difficult to find just the right home for our needs. Tanya was great and provided a wonderful choice of homes for us to view and we happily decided on one with pretty much every amenity and detail that we wanted! We also sold our home through Andy Piper and the Piper Partners. Andy was very knowledgeable about the sales process and gave us great and effective advice. We ended up receiving a winning offer 3 days after putting our home on the market!!! We could not have asked for a better team! Many Thanks."
-Shayla and Steven Fletcher
Bought in Ypsilanti
---
I Have Already Recommended The Piper Partners To Friends Looking To Buy.
"WE LOVE TANYA! She worked hard to get to know us and what we like to line up places to see. She went above and beyond to schedule times and was always very responsive to emails and calls. The dot-loop program is effective and the team walked us through each step to ensure we were taken care of. I have already recommended the Piper Partners and Tanya to friends looking to buy."
– Marsha Williams
Bought in Ann Arbor
---
Extremely Accessible When Needed, Excellent Communication, And Very Helpful.
"Rebecca did a great job! She knew what we were looking for and she promptly co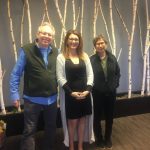 ntacted us when a unit came on the market. She did a great job advising us on a purchase-price strategy. She followed through on all administrative details in a timely and professional manner. Extremely accessible when needed, excellent communication, and very helpful. Rebecca was great to work with during all aspects of the transaction. Thank you very much."
-David and Lori Polster
Bought in Ann Arbor
---
[Rebecca] Was Proactive, Responsive, and Informative.
"Rebecca was fantastic! She was proactive, responsive and informative. I felt like we had an advocate who was keeping our best interests in mind. She knew how much we wanted my mom to live here and kept her updates on the market 24/7. She is always quick and responsive and provides excellent service and great follow-through. "
-Lara Thomas
Bought in Ann Arbor
---
Tanya Was Extremely Knowledgable, Professional, Kind, and Patient.
"Tanya made my home buying experience a seamless one from beginning to end. Buying a home can be a stressful process at times, particularly if you are an 'out of town' buyer. Tanya really did help take the stress out of the experience (as much as humanly possible). She was extremely knowledgeable, professional, kind, and patient. I would recommend her to anyone! Thanks again to Tanya and the Piper Partners team!"
-Shari Stout
Bought in Ann Arbor
---
I Am So Grateful I Had The Opportunity To Work With Such Supportive Professionals.
"I was connected with Buyer Agent Tanya Hill through a listing I found on a real estate website. I had a particular neighborhood and price range in mind. After our initial meeting, I decided to expand my search and the next property we saw was the one. The team at PiperPartners got on the job right away. My agent's knowledge of the market and willingness to do whatever it took was what ultimately led to the seller accepting my offer. There were unexpected bumps in the road but the entire team worked very hard to help me through the process of buying my first home. I am so grateful I had the opportunity to work with such supportive professionals."
-Erin Reiman
Bought in Ann Arbor
---
I Found Andy And His Staff Quite Accessible Through The Whole Process.
"I found Andy and his staff quite accessible through this whole process. Once I let Andy know of my interest in purchasing a condominium, he and his staff sent me a list of condos that fit my criteria. Andy was able to set up viewings quickly. I appreciate their efficiency in doing so. I was able to make an offer quickly and close a few weeks later. I'm very happy in my new place! Thanks, Andy and Team Piper!"
-Ron Sayre
Bought in Ypsilanti
---
I Am Writing This From My New Home And Am Just Elated.
"We started out looking for a rental but the market was good and interest rates were excellent. Tanya knew my needs and was a great partner. She was very responsive and catered to my needs while helping to direct decisions. I am writing this from my new home and am just elated."
-David Johnson
Bought in Ann Arbor
---
Andy Is Very Trustworthy And Really Works Hard For You.
"This is our third time working with Andy. He is very trustworthy and really works hard for you. Very happy with the marketing of the home. We received a lot of traffic which was a testament to knowing the area and pricing. The thing I appreciate the most is his honesty when it comes to big decisions. "
-Peter Seltz
Bought in Canton
---
Your Entire Team Did A Tremendous Job!
"I was in the market for a condo/townhouse that I needed to take possession of by August. I met with Tanya Hill and she assured me that she could help get this done. We spent some time talking about what I was looking for and she helped set expectations. Her complete knowledge of the market helped us identify and ultimately purchase a condo. All along the way, she was in constant communication with me to ensure that I understood where we were in the process and answering any questions that I had. In fact, your entire team did a tremendous job.
One special point to mention regarding Tanya Hill. After that documents were signed, money was transferred and the deal was concluded, she took it upon herself to help us complete additional paperwork to help us with tax savings. She didn't have to do this; as stated, the deal was completed. This is the type of person she is. Well done to Tanya and the whole team. Extremely satisfied customer."
– Walter Kelso
Bought in Ann Arbor
---
Answers To My Questions Were Met With Quick Responses By One Or More Of This Fabulously Supportive Team Every Single Time.
"Working with Tanya Hill of Piper Partners has been life-changing for me. But, Tanya was just the tip of the iceberg–literally! During our first phone conversation Tanya explained that she would be the "face" of PP to me, but, members of her team would be ever-present throughout my entire experience with her. And so they were! Answers to my questions and concerns were met with quick responses by one or more of this fabulously supportive team every single time. And, I do ask a lot of questions.
Initially, I was overly-anxious while viewing prospective homes—at the point when I met Tanya I had been searching for almost 6 months and had missed out on great opportunities, again and again, I was beginning to feel like I should just "take a break" and make a fresh start at a later date.
With Tanya's amazing professional intuition, she rolled with my punches, and showed me every place I requested—sometimes within a mere couple of hours—incorporating her education and perspective, she helped me refine my choices until I found the perfect home for me, my son, and our menagerie of animals!
I highly recommend Tanya Hill and Piper Partners of Keller Williams Ann Arbor, for all of your real estate needs. My experience with Tanya has not only presented me with the perfect home for my family and a remarkable realtor's office to work with, but also a network of other professionals from which to choose, and new, life-long friends, as well!
Thank you so much Tanya, and ALL of the Piper Partners of Keller Williams Ann Arbor family!"
– Pam Householder
Bought in Ypsilanti
---
Andy Provided Professional Services And Excellent Advice On The Market.
"I was a buyer based in Florida and Andy did a very good job educating me about the market and Ashley provided long-distance execution of details. Andy provided professional services and excellent advice on the market. Ashley provided outstanding daily follow-up. They were always available when I needed to contact them. I would be very willing to recommend them to others."
– Robert Moore
Bought in Ann Arbor
---
We Made This Entire Deal Happen From A Remote Island Off The Coast of Africa With Almost No Internet. I Owe That Win To PiperPartners!
"Buying a house can be challenging. But Tanya and Piper Partners made it effortless for me. I was actually in Africa for the entire bidding and closing process. We made this entire deal happen from a remote island off the coast of Africa with almost no internet. I owe that win to Piper Partners!
Tanya was very knowledgeable of my market of interest. I paid almost $10k above the appraisal value, but feel great about it because of what is happening around my condo. When it comes time to resell, I am going to make good money because my neighbors are making good money too.
100% recommendable. I am a first-time home buyer and I'll be back to Piper Partners again!"
– Ryan Doyle
Bought in Ann Arbor
---
If I Were To Buy A House Again, I Would Go Through You.
"You were very friendly and always there to take calls. Even if you didn't have an answer right on the spot, you called me back before you said you would. There is nothing I would change. If I were to buy a house again, I would go through you!"
– Erin Smith
Bought in Brighton
---
He Allowed Us To Direct Our Home Search… But Definitely Stepped In And Provided Valuable Advice When Necessary.
"Andy was incredibly attentive and quick to respond to all of our questions and inquiries. He allowed us to direct our home search, which was important to us as first-time buyers, but definitely stepped in and provided valuable advice and opinions when necessary. Andy was easy to work with, and never rushed us to make any decisions – he made us feel comfortable and confident in our home choice. We will definitely refer friends and family to Andy in the future."
– Brittany Wolak
Bought in Plymouth
---
Andy And His Team Gracefully Rolled Through The Punches With Me And Were Always Very Knowledgable.
"Andy and his team always deliver what they promise. Andy and his team ALWAYS made themselves accessible to me via phone, email, text, etc. Andy knew a lot about the neighborhoods in which I was looking- everything from safety to rental potential.
On the website, the neighborhood profiles were very helpful. The PiperPartners site was the only website I could find that had all updated listings, not only did it have this but you could also easily sort to accommodate your preferences!
Andy and his team gracefully rolled through the punches with me and were always very knowledgeable, realistic, and positive. I had been looking for a place to live for multiple months. I put in several offers and got several rejections. Andy and his team were always there to encourage me and introduce me to new properties in a timely manner. Thank you!"
– Rachel Wiltse
Bought in Ann Arbor
---
[Tanya] Had Compassion And Understanding
"Personally, I feel Tanya Hill did a fantastic job of selling the house. She had compassion and understanding of the situation. Her recommendations made a difference in regard to this house."
– Norma March
Bought in Pinckney
---
The Home I Bought Had Multiple Offers. Andy Made Sure My Offer Was Accepted.
"The Pittsfield Township home I bought was very popular. It had multiple offers. Andy made sure that my offer was accepted. Everything went smoothly. I closed on the house in under 30 days. Andy knows the local market very well. Andy is very professional and personable. The PiperPartners team knows real estate!"
– Shan Sadiq
Bought in Pittsfield Township
---
The PiperPartners Team Knew The Market Very Well.
"My fiancé and I moved from Texas to Michigan with Andy's help! We moved into our house on time and on budget. The PiperPartners Team knew the market very well."
– Matt Cleve
Bought in Brighton
---
We Are Very Happy With The Service We Received From The Team.
"Just boug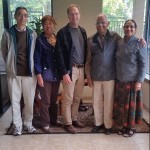 ht a condo close to UM through PiperPartners. We are very happy with the service we received from the team, including showing, closing, and even consulting after the closing. The local knowledge of the team, particularly Andy Piper, is very helpful for the entire process of the purchase."
– Xiaohong Wang
Bought in Ann Arbor
---
I Would Recommend Andy To Anyone Looking To Purchase or Rent A Home.
"Andy worked hard to find me a rental in my desired location and price range. He was easy to work with and I was able to sign a lease on my tight time frame. He was very accessible, and I never had a problem getting a hold of him. I didn't know the area at all because I had just moved here, so it was very helpful to have Andy, who knew the area very well and could assist me in what could have been a very stressful process.  I would recommend Andy to anyone looking to purchase or rent a home."
– Rachael Schweiger
Leased in Ann Arbor
---
Tanya Quickly Determined The Market Area That Best Fit Our Criteria.
"As a buyer's agent, Tanya Hill did an excellent job of listening to our needs and finding the right house. She was very accessible when we needed to contact her. Tanya's market knowledge and tips helped bridge the distance gap. Tanya quickly determined the market area that best fit our criteria."
– Doug & Norma Kaminski
Bought in Pinckney
---
Tanya Always Responded Quickly When I Called To Ask Questions.
"Tanya was great and helped me find the right home. Tanya always responded quickly when I called and asked questions. I will recommend Tanya to anyone in the Ann arbor area. She knows the market and is great with people."
– Dawn Kulp
Bought in Wellesley Gardens Neighborhood
---
Always Willing To Go The Extra Mile
"We really enjoyed working with Linda and would definitely recommend her to our friends. She was always on top of new listings and always kept us updated on what was happening, provided excellent service, and was always willing to go the extra mile."
– Avanti Reddy
Bought in Woodland Mews Neighborhood
---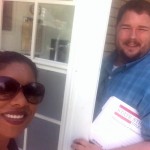 Dedicated, Trustworthy, And Accessible.
"As a first time home buyer, having a dedicated, trustworthy, and accessible team at Piper Partners was crucial to the success of closing on my new home on-time and without complications."
– Matt Davey
Bought in Ypsilanti
---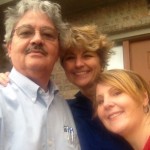 Best Service We've Had From Any Provider In A Very Long Time.
"Best service we've had from any provider in a very long time. You were extremely accessible when I needed to contact you. You knew the market very well, and I would be highly willing to recommend you to others."
– John Thigpen
Bought in South Lyon
---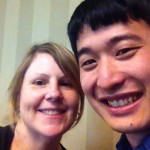 [Linda] Knew The Market Very Well.
"You delivered what you promised very well. Linda was very accessible when I needed to contact her. She was reachable at all times and responded to both emails and text messages quickly. She knew the market very well."
– Steve Xiao
Bought in Superior Township
---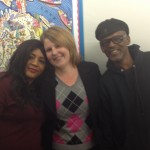 [Linda] Was Very Knowledgable About the Area We Were Interested In
"You delivered what you promised extremely well! My agent Linda Winter was always available. She was very knowledgeable about the area we were interested in. She always promptly returned all phone calls and emails. Great Service!"
– Venus Williams
Bought in Ypsilanti
---
Andy Stayed By Our Side And Got US Through Some Challenging Negotiations.
"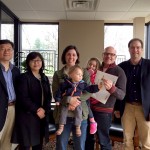 We were not from the area, so Andy's insight was very helpful. Everything he predicted about the market seemed to become true. Andy stayed by our side and got us through some challenging negotiations. Andy worked hard to get us the house we were looking to purchase.
Andy's diligence paid off and we now have a wonderful home to live in. Andy came to us highly recommended and now we know why."
– Chris Stearns
Bought in Hawthorne Ridge Neighborhood
---
I Felt Like [Linda] Truly Cared About Helping Us Find A Home We'd Be Happy Living In
"Linda Winter made finding a rental home for my family in Ann Arbor an enjoyable experience. She was a pleasure to work with, very attentive to my needs, and worked diligently to schedule showings for the multiple listings I was interested in seeing within the very short time frame in which I needed to make my decision. The lines of communication were very good. Responses were always quick when I had an issue, concern, or question. She was very responsive to all my questions and provided excellent follow-up service to address some issues that came up once we took possession of the property. I felt like she truly cared about helping us find a home we'd be happy living in."
– Chris Kendall
Bought in Turnberry Condominiums Neighborhood
---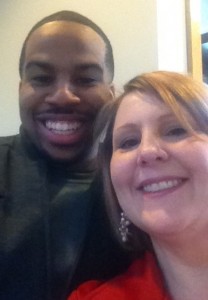 PiperPartners Is The Best!
"On a scale of 1-10: 11! My realtor Linda Winter was accessible all hours of the day via email, text or phone call. She was very knowledgeable about the market, and I was able to find a great home in a great area in an area that originally I had no knowledge of. PiperPartners is the best! I'm very appreciative of their help. They were attentive to my needs & related well to my personal situation in helping me find a home [the RIGHT home] in a timely fashion with great support. Thank you PiperPartners, you have a tremendous staff."
– JaNairo LeFear
Bought in Belleville
---
[Andy] Went Above And Beyond And I'll Definitely Be Using Him Again.
"Andy came through with everything that was promised. He was extremely easy to get a hold of and very responsive, and he was very familiar with all the neighborhoods and current pricing. Andy was a pleasure to work with, went above and beyond and I'll definitely be using him again."
– Nick Zaher
Leased in Alpine Condominiums Neighborhood
---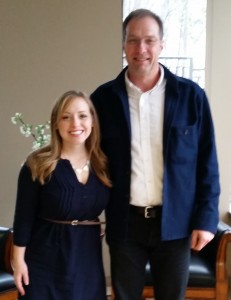 I Was Moving to Ann Arbor From Boston, and [Andy] Graciously Viewed Properties On My Behalf, took video, Etc..
"Andy was so helpful in my home search. I was moving to Ann Arbor from Boston, and he graciously viewed properties on my behalf, took video, etc. He kept me very well informed. I've already recommended him to several people."
– Heidi Craun
Bought in Georgetown Condominiums Neighborhood
---
The Piper Reps Were Very Flexible And It Made It Possible For Us To Find Our First Home.
"We were very satisfied with the amount of dedication that Piper Partners provided for us. It was very rare that we couldn't meet up at a time that was convenient for either one or the other of us. My fiance and I are on opposite schedules so it was tricky setting up times to see home options. The Piper Partners reps were very flexible and made it possible for us to find our first home.
We originally began working with Andy Piper and our search was primarily done in Ann Arbor. When we decided that we wanted to look around in the Whitmore Lake area, Andy teamed us up with Megan Simanca. She was AWESOME! She zeroed in on what we were looking for (just like Andy did with the Ann Arbor properties) and finally found us our first home. They were able to inform us about tax and zoning information, school preferences, and much more.  
It was great to be able to look at the homes that Megan and Andy found right from our phones or laptops. Having such a busy lifestyle, this feature was very helpful. I would absolutely recommend Piper Partners!" 
– Nickie Price
---
Andy Was Very Open And Honest Throughout The Whole Process.
"We were relocating from another state and the service was excellent. Andy was very open and honest throughout the whole process and helped us find a home to meet all of our needs and desires. He had hours that were well beyond the average day, and did a great job finding a home to meet our needs."
– Matt Hymes
---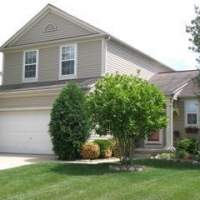 Knowledgable Realtors Who Made The Home Buying Process Fun.
"Piper Partners were very helpful in telling us how the properties we were interested in fared with market value. Response time was quick and schedules were very flexible. On the occasion that I had to leave a message, calls were returned quickly. Very helpful, knowledgeable realtors who made the home buying process fun."
– Eric Sizemore
---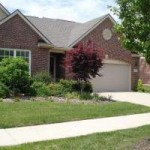 Guided Me Every Step Of The Way.
"You absolutely delivered what was promised. Always available, no matter what day or time. If you were unavailable at the time, you got back with me right away. As a first-time buyer, you guided me through every step of the way, were always there for me with the answers (or the right questions) and I can't praise you enough! I would certainly recommend you to anyone in need of a realtor."
– Karen Farmer
---
It is Very Rare To Find A Real Estate Agent As Honest And Hardworking As Andy!
"It is very rare to find a real estate agent as honest and hard-working as Andy. He never pushed me to put an offer on a house and, unlike every other agent I've worked with, he never held back with honest feedback about a specific property. He is extremely knowledgeable about the Ann Arbor market and I really couldn't recommend him more highly.""
– Julie Guest
---
I Found Real Trust Working With [Karolynn].
"I worked with Karolynn Schofield and she was fantastic. I was a first time home buyer and she truly listened to what I wanted, but she also brought to my attention property attributes that I never thought about. Karolynn was very knowledgeable about the market, specifically inventory on the market and neighborhoods. When I asked her opinion she was honest and I found a real trust working with her. I would refer anyone to her and more importantly, when I go to sell and buy again, I will reach out to her first."
– Rebecca Kozlik
---
We Would Never Have Found A Place Without Andy Piper.
"We were overwhelmed by the task of securing housing in an unknown city from 600 miles away. Andy not only helped us to sift through thousands of listings but then chauffeured us through Ann Arbor multiple weekends to see them in person. We would never have found a place without Andy Piper and he certainly provided the perfect introduction to Ann Arbor hospitality." – Aviva Halperin
---
You've Done So Much For Us.
"Jerlee, please accept our appreciation for helping us purchase this beautiful country home. We will forever be grateful… you've done so much for us and we just want to thank you."
---
Kathlene  I just wanted to thank you for all of your help in getting us moved out here. You were so wonderful to work with. I can't even being to explain what a relief it was to get a nice, clean place lined up for us. We really love the condo. It is working out really well for us. If we stay in the area, you will definitely be who we go to when it comes time to buy a home again!"
– James and Julie Kiesel
---
"We are the proud owners of ONE home. I just wanted to thank you for all your hard work and dedication through not only (the short sale process) this process but for once again helping us find our current home as well. I know there was a lot of frustration and red tape to get through and we owe all of the progress made to you. (From offer receipt to closing was less than three months) As far as I am concerned you are a master of your craft and the reason for where we are today. We can't express how truly appreciative we are for all you have done. Thank you and hope to keep in touch." – Ryan Gates
---
"The PiperPartners team delivered more than what I expected. They were always ready to help us in any time, in any days. I am impressed with their professional attitude, belief, and action itself. I am willing to recommend anyone to use PiperPartners without any reservation because they provide the best and the excellent service to client. Thank you for being so great!!" – Eun Ai Danek
---
"We were happy with the whole process, Jerlee was absolutely wonderful. From how she drove from so far away whenever our inspector came for multiple visits to how smoothly she delivered our closing, she made it a great experience."
---
"Andy and Karolynn – I was extremely pleased with your help in both selling and purchasing my homes. Your expertise and dedication are exemplary and you made the process seem seamless. Thanks for all your efforts on my behalf. Hope you are both well." – Jim Vella
---
"Andy Piper did an excellent job finding our rental home. We are very satisfied with it and him. He was very knowledgeable about the market and Ann Arbor. He was friendly, professional, and helpful. He answered all my questions and quickly developed a bond of trust. I would recommend him to anyone moving into the Ann Arbor area." – Chris Speck
---
"We were overwhelmed by the task of securing housing in an unknown city from 500 miles away. Andy not only helped us to sift through thousands of listings, but then chauffeured us through Ann Arbor multiple weekends to see them in-person. We would never have found a place without Andy Piper, and he certainly provided the perfect introduction to Ann Arbor hospitality." – Aviva Halperin
---
"Kathlene, I just wanted to send a follow up big THANK YOU! You put up with a lot of up and downs with us, but eventually were able to get us into a wonderful house and neighborhood. I could not have done this without your help. The girls love being able to run around and not commute. They have been making friends and having fun again now that the commute is gone.                                                               Thank you for the pizzas, water and plates on moving day. The kids devoured it and kept them all happy, which was a big deal moving that much stuff into the house. Sorry, I didn't have much time to chat that day. Thank for everything, it is all starting to fall into place. :)" – Kellie Buss
---
"After the first time we went house hunting with Karolynn, I thought she would fire us for sure! We looked at a variety of homes; Mark wanting one thing and me wanting another. We were disappointed in the selection within our price range and, quite frankly, sticker shocked at the prices in Ann Arbor. We seemed to be living a pipe dream but Karolynn never gave up on us. After losing a bid on one property we decided to discontinue house hunting until we sold our current home in another city. We were feeling panicked about buying a new home before selling our current home.  But noooooo! The very next day Karolynn called us to look at another home. We said, "No," but she insisted that we look at it anyway. The home had features that Karolynn knew would please both of us. I looked at the home and Mark put the bid in on it the next day. We didn't know it at the time that Karolynn wrote a letter to the sellers telling them how we were a perfect fit for their home. The owner was a quilter and had a sewing room that I fell in love with (I also sew.) Mark wanted to live close to The Big House for sporting events.                                                                                                                                                                                                     Well, because of that letter we got the house. We are so pleased and feel right at home here in Saline. It is a good fit for us. This would not have been possible if Karolynn had not taken the time to get to know us. Every step of this journey for us seemed to fit into place like it was meant to be, especially working with Karolynn."
---
"I found out about your team while searching online. I've used your service twice, both through Andy who has been amazing both times. He listened and only showed the properties of my interest, very promptly and helped me throughout the process. I will be glad to refer people and friends to use your service." – Radhika Pasi
---
"So far, I have used Karolynn twice as a buyer's agent. I can confirm that she is the best! Without a doubt, she is a great seller's agent too. She is very professional and was always looking out for my best interest. She connected me with someone to make updates on the house and then advised me of reasonable rent to charge on the house. Karolynn would be someone I will use again and again! If you are in the market to buy a home, you owe it to yourself to select Karolynn Schofield as your buyers agent." – Lynn Matt
---
"I love that you are so personable!" – Yehmien
---
"If you are looking for a professional real estate agent, we highly recommend Andy Piper. From our first meeting till now, we appreciate Andy's enthusiasm, communication style, and expert advice when listing our Independent home. Andy's guidance on staging, photography, and listing details really showcased our property, and, we enjoyed multiple offers over a few weeks time.  Most importantly, our home quickly was rented and at the right price. He has been very responsible and helped us with market pricing and it only took us 5 days to find a good family to rent our home. Andy is very fast in responding to emails and never late for a scheduled (appointment) with us.  He even spent the entire day with us in bringing in several people trying to rent our house in a day since we had to travel back to the other town. He also helped us several times to fix the problems we ran into in our home since we are out of town like getting the house cleaned, fixing problems and making sure the house is in the right condition so that the house renters will not have any issues. He gave us the best advice due to our needs and never rushes us to anything. We have been working closely with him for over 3 years. There's no word to describe how good Andy is and I will definitely refer him to anyone who is looking for a good Realtor. He is your best choice!!!!!"
---
"Karolynn's professionalism and ability to relentlessly pursue all options and getting the answers to our questions were the primary reason for us successfully closing two profitable deals. Both deals exceeded our expectations and Karolynn earned every penny of her commission!" – Fritz C. Hyde IV
---
"Hope you don't mind that I keep sending listings. It's so much fun just browsing and I hope that it's not annoying. I really appreciate your attention to detail and sincere suggestions like "This is a steal" and "you wouldn't like this location," etc."
---
"Thank you for your persistency! I love it!"
---
"Karolynn Schofield was both our buyer realtor and worked with us after we purchased a condo in Ann Arbor to find the ideal rental tenant. During the purchasing of the condo, Karolynn did an excellent job helping us prioritize the best purchase for our current and future needs. Our criteria for purchase were wide ranging (investment, rental property, use for child's student housing, future retirement etc). She helped us work through our decision process to buy the right property for our needs."
---
"I am very pleased with Andy's attitude and professional interaction and skills. He is easily accessible, communication via phone and computer is the route for non-local residents. To me, obviously his knowledge about market is updated. I would not hesitate to recommend him to others because of his good social skills." – Majid Pezhman
---
"We were very impressed with Andy. He was almost always available when we called and really went out of his way to meet up with us to see homes. He was very familiar with the area and knowledgeable about the neighborhoods we viewed. We are extremely happy in our new home and I would recommend Andy to anyone! Thank you!" – Bill & Caitlyn Fahlman
---
"Andy worked with my daughter and me to find a home in Ann Arbor after she was accepted into a psychiatry residency program at UMich. The three of us probably looked at 100 properties ranging from condominiums to single family homes. Andy is the best and I can say that with confidence having spent time briefly with another realtor who was not patient, informative or pleasant to be with. Some realtors fail to treat young adults with respect. Andy, on the other hand, knew that my 27 year old daughter was the buyer and worked with her needs in mind.Andy helped Davita find the perfect home in a lovely neighborhood, walking distance from downtown. After the closing, Andy helped draw up room sketches with measurements to assist in furniture purchases and placement. There has not been a moment of buyer's remorse.In summary, I couldn't have asked for a better realtor to assist my daughter in the purchase of her first home. The experience was pleasant from start to finish. He knows the area, he listens, he was available. I trusted his expertise and him, personally."
---
"We have worked to Andy to buy twice and sell once. We would highly recommend him to anyone looking to buy or sell in the Ann Arbor area!! He is very attentive and knowledgable and really has went above and beyond to help us."
---
"We were so lucky to have found Andy Piper when searching for a condo to purchase in Ann Arbor, MI. He was extremely knowledgeable, genuine, honest, and creative with his assistance in our pursuit. He navigated the home buying experience with ease and confidence. We highly recommend Andy Piper to anyone who is buying or selling because he is the realtor who's got your back."
---
"I didn't believe Andy when he said the Ann Arbor market was tight. But after a almost a year of fly-in viewings, lost bids, and running short on time in our temporary setup, all the stars aligned!Andy's team was proactive – screening the "upcoming" houses rumored to be hitting the market, always available for phone, email, and showing/consults – even on vacation!We especially appreciate his patience, offer positioning against market and local insights he offered up to veteran home buyers. I expect he'd provide the same to first-timers as well! Highly recommended!"