The Piper Partners Real Estate Team
Piper Partners Real Estate Team is a boutique-sized, highly specialized real estate team with experienced and highly trained agents who live in the areas we serve – Ann Arbor, Dexter, Chelsea, Canton, Plymouth, Saline, South Lyon, Brighton, and Ypsilanti markets to name a few. 
With cutting-edge technology and marketing tools, we deliver world-class real estate services in innovative ways and can navigate through real estate under any market conditions. 
Working with us, you will receive up to the minute market information and never feel pressured to make a decision. We will protect your interests and negotiate aggressively on your behalf.
Our team is equipped to win homes for our buyers and sell listings fast and for the best price for our home sellers. Our listings sell 80% faster than the Ann Arbor Board of Realtors average.
We are a training-based organization with the best coaching and training available in the real estate industry. We have a well-defined team culture with a set of core values that we live each day.
We are selectively looking for talented sales, marketing, and administrative/technology professionals to join our team. We would love to hear from you if you think you would be a fit for our group.
See what others have to say about us.  Join our team
Our Team
---
Andy Piper
Founder, CEO – Listing and Buyer Specialist – REALTOR®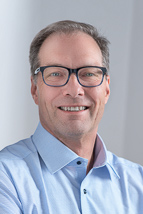 Andy Piper is the founder and CEO of the Piper Partners Real Estate Team. Andy is well-known for his in-depth local knowledge and his outstanding service to his clients, and is renowned for his marketing savvy, particularly in regard to online marketing. He has created one of the most powerful, cutting-edge, and comprehensive real estate websites in the country, Piperpartners.com, as a tool for anyone to use to learn more about buying, selling, investing, and owning real estate as well as lifestyle and living in and around Ann Arbor, Michigan.
Andy Piper is in the top 5% of all Keller Williams Ann Arbor real estate agents in terms of production. He is a member of the Keller Williams Agent Leadership Council and is a KW Mentor.  Andy brings his customer-first approach along with strong marketing, negotiation, and management skills to each real estate transaction.
Andy, his wife, Diana, his three children, Karl, Marta, Julia, and their three cats have been Ann Arbor residents since 1996. Born and raised in Grosse Ile, Michigan, he has a degree in Urban Planning from Michigan State University.
An expert on Ann Arbor area communities and neighborhoods, Andy is up-to-the-minute on market conditions. He works hard to maximize results for each client. He is known for being committed to advancing knowledge of technology in the real estate industry.
When Andy is not working you can probably find him out taking photographs in Ann Arbor or relaxing along Lake Michigan, making things out of wood, or listening to and playing music.
Call Andy at (734) 845-9700 or Email at Andy@piperpartners.com
Our Mission, Vision, Values, and Perspectives – Our MVVP
Who we are, what we do and why we do it:
Our Mission: The Piper Partners Team improves lives by delivering 5-star real estate service with the highest levels of competence, trust, and integrity. We are known as professional, caring, compassionate, and giving leaders in the communities we serve.
Our Vision: We create the opportunity for individuals to exceed their goals, realize their vocation, create wealth and well-being, through real estate.
Together we achieve more. The whole is greater than the sum of its parts.
When we help others, we help ourselves. Goodwill is contagious!
We learn, train and practice daily because it is the foundation of success.
We attract and retain exceptional talent through continuous growth and improvement.
We create structure to have freedom.
We actively seek to understand our own and others' struggles so that we are kind and compassionate.
We are energized by building safe, trusting relationships.
We have a limitless mindset and know that every day there can be a revelation or new discovery.
We are committed and resilient in the face of challenges.
We actively identify and pursue our passions, and create the paths to our Big Why.
We are committed to keeping our minds, bodies, and souls healthy.
Our Perspective: We are in charge of our destiny. We define our personal and professional goals and vision and make commitments to achieve them. We are learning and training-based and deliver the best real estate services to our clients and the best training to our team members. We develop talent and promote from within. We're innovative – we approach problem-solving in a creative and fundamental way so we and those we help can live better lives. We are deeply connected in our community and support organizations that serve those in need.
Contact Us