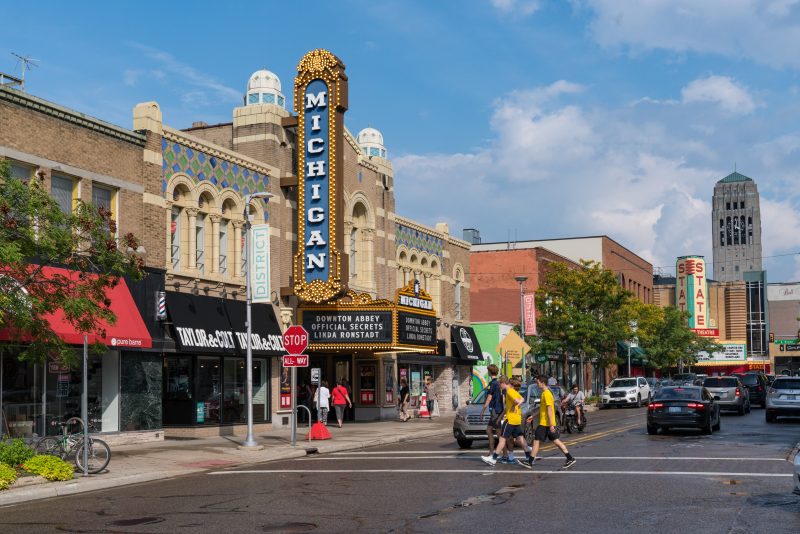 Summer in Ann Arbor comes with a big responsibility: enjoy it! Take advantage of entertainment, nature's beauty, and delicious food in this one-of-a-kind city. As a seasoned Ann Arbor-ite with over 25 years of Ann Arbor summers, here are my must-do Summer in A2 activities. Make your way through this list to maximize summer fun – you won't regret it!
Visit the Arb's Peony Garden:
Nichols Arboretum boasts a peony garden with over 10,000 flowers at its peak. This summer on June 4th and 5th, the garden celebrates 100 Years In Bloom with stunning peony and floral displays. If you can't make the celebration, still stop by the garden! The beautiful rows and rows of flowers are truly worth it. Before your visit, I recommend picking up food from one of my Top 5 Favorite Lunch Spots, then find a nice spot in the Arb while you enjoy. Bring your furry friend too! If you're worried about parking or curious about other must-sees in the Arb, this Visitor's Guide will answer any questions.
Float or kayak down the Argo Cascades:
Cool off with a trip to the Argo Cascades. Rent a tube for 2 hours for $10, or bring your own kayak or tube! With routes ranging from 20 minutes to 3 hours, the Cascades can be a quick refresher or a full day of fun. However you attack this activity, the view will be worth it — Ann Arbor has city life and beautiful natural views at the same time. A word of caution: this place gets packed on the weekends, so plan your trip wisely.
Attend Summer Fest's Top of the Park:
Ann Arbor's outdoor Summer festival, Top of the Park features live shows from local artists, from musical guests to stand up comedians. At night, enjoy movies projected on a big screen. And of course – it wouldn't be Ann Arbor without delicious food and drinks! The free admission festival runs June 9th through June 25th. View the calendar to see which of the over 200 events you want to attend. The festival takes place at the Ingalls Mall, and parking structures are located on Maynard Street, Thayer Street, and Fletcher Street.
Visit the Natural History Museum:
With U of M at the heart of Ann Arbor, take advantage of the awesome resources this Summer. The Natural History Museum is one of my favorites with exhibits like 'Exploring Michigan' and 'Prehistoric Whales'. The new building even features a state-of-the-art planetarium that has shows on the weekends. It will thrill your little ones, but it's certainly not just for kids. Open Wednesday through Sunday, admission to this U of M gem is FREE!
Enjoy Some Treats:
Who doesn't love coffee and ice cream? Take a trip to Hyperion Coffee then head to Blank Slate Creamery. Hyperion is a top contender for the best cup of coffee in Ann Arbor, and Blank Slate has delicious homemade ice cream flavors like Lavender Lemon Honey and Blackberry Riesling. Again, the lines get crazy at these places, but it's worth the wait!
The attractions certainly don't stop here! With a city as unique as Ann Arbor, this list could go on and on. There are places to learn a new crafty skill or pick up some local produce and meat. How will you spend your Ann Arbor Summer?
Related Posts