One way we know if we have done that is when a satisfied client provides us with a glowing review of our services. You can see what our clients have to say about our work on our buyer testimonials and our seller testimonials page.
Additionally, you can see what people have to say about us on Zillow and Google.
We look forward to the opportunity to speak with you about your real estate needs. For a free, no obligation exploration meeting, please complete the contact form below.
---
Knowledgeable, Responsive, Helpful, and Kind!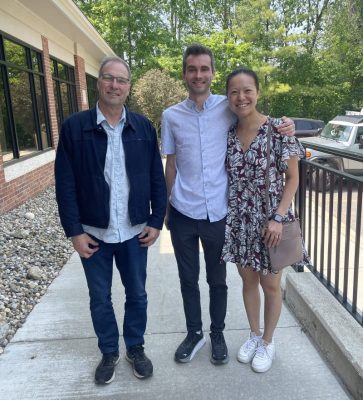 "We were referred to Piper Partners by a family friend and we are so glad we were! Throughout the whole process, Andy was incredibly knowledgable, responsive, helpful, and kind. He listened to our goals and timeline and came up with a plan, and the result was better than we could have anticipated – we received several offers immediately after the first weekend of showings, and we ended up accepting an excellent offer. After we went under contract, Andy was very helpful in providing referrals for the small repairs needed. The selling process could have been drawn out and stressful, but Andy made it smooth and easy. Andy is an expert agent who knows the Ann Arbor market inside and out, and we are so grateful we got to work with him. We highly recommend him for any real estate needs in Ann Arbor!"
– Jonathan and Kaitlyn B.
---
Andy Piper sold my condo in just a couple of days!
"I contacted Andy at the end of 2021 and ur search began in late January 2022. Andy informed me at the beginning of the day that one of the properties we had planned to see was no longer available, but he did have new one that was not yet on the market; we were able to see it that same day! The minute I walked through the door I knew this was the condo for me! I was under contract before the end of the next day. My condo was listed on a Thursday wand it was under contract by Sunday!"
---
Interests Were Well Represented in The Turbulent Ann Arbor Market
"The work necessitated a remote closing. Andy was an excellent communicator, and kept me apprised of all developments from beginning to the close of the transaction.
I was thoroughly impressed with the nuanced articles and market research summarized on the Piper Partners website, which significantly contributed to my decision to seek a consultation. The website also included an excellent sellers guide, which was very informative.
I had a very favorable experience with Piper Partners, and felt that my interests were well represented by Andy and his team when selling property in the turbulent Ann Arbor market. I would strongly recommend others consider them for their real estate requirements."
-Colin
---
Andy Was Always Available For Us!
"Andy is a great realtor! He has great knowledge and is super helpful. He was Always available for us especially when it was crunch time in a hot market! He helped us sell our house and use the proceeds to find our dream home! We found a safe neighbor for our daughter to grow up in thanks to Andy!"
-Mike & Sarah
Bought and sold in Ypsilanti
---
We enjoyed all of our interactions with Andy.
Andy remained committed to helping sell our property even after our contract with him expired. When a new potential buyer showed up, he represented us professionally and made the sale. Andy responded immediately whenever we had a question or needed some action to prepare the property for sale. We enjoyed all of our interactions with Andy, and in particular felt that closing was unbelievably smooth. He knew what had to be done, arranged everything so that we had only to approve, accept and be there when necessary. This was all around pleasant experience and our final sale price was excellent!
-Bonnie and Michael
Sold in Ann Arbor
---
Integrity, honesty, diligence, professionalism
"The PiperPartners group was very diligent about services and helpful in representing our interest as a seller and we were very impressed with how very accessible they were. In case they were busy they got back to us very quickly and were quick to get us help with painters and all needed professionals including a stager to help decorate. Andy has in-depth knowledge of the Ann Arbor market and was very instrumental in the marketing of our house and in defining the neighborhood. We would recommend the PiperPartners group as we were very comfortable and the group's integrity, honesty, diligence, professionalism, business-like relationship and suggestions were very helpful and instrumental in selling our house in a short period."
– Ahmed and Darlene
Sold in Ann Arbor
---
The Piper Partners Are Extremely Good At What They Do.
"Very well, being a first time seller I was afraid it would go horrible, but was explained in great detail. The Piper Partners are extremely good at what they do. From their knowledge of markets and how to attract buyers. I have already recommended to a friend who's looking to buy that they should work with the Piper Partner team."
– Matt and Jessica
---
Andy Is One Of The Finest Real Estate Advisors I Know In The U.S.
"Worked with Andy several times. He's a very professional and deeply valued advisor. Andy is one of the finest Real Estate advisors I know in the U.S… and I do a lot of Real Estate transactions."
-Thomas Brennan
---
Andy Was There When I Purchased My Home And When I Decided To Sell 13 Years Later
"Andy and his team proved themselves quite capable of delivering what they promised. I was always able to get a quick response from Andy and his team for any requests that I had. Within a 13 year span, Andy was there when I purchased my home and when I decided to sell 13 years later. In both scenarios, Andy was instrumental in helping to determine our needs whether in purchasing the correct house or setting the correct price for selling. I was located in LA and overseas during the sale of our home, and PiperPartners were flexible and effective with me being remote during the entire process."
-Daniel
---
Andy Made It Easy And Convenient To Buy And Sell At The Same Time
"Andy made it easy and convenient to buy and sell a home at the same time in a short period of time in two different areas. Bought and sold a home all within a month. Sold my existing home within a week of it being put on the market."
-Richard
---
I'd Recommend Piper Partners Without Hesitation
"This team was amazing in arranging repairs, carpeting, cleaning, and removal of items left behind by prior renter. The financial team was great at accommodating online access to forms for signatures and review. I am very pleased with all aspects of service received, especially considering the complexities of my condo sale since I live in a different state. They listed my condo far and above my hopes from online searches and it sold immediately slightly above that asking price. I'd recommend Andy and the Piper Partners without hesitation!"
– Donna
---
Couldn't Have Done It Without You!
"Thanks Andy for all of your help and knowledge along the way. You and your team were professional and willing to assist at all times. Thank you all for your services. Couldn't have done it without you!"
– Nancy
---
I Highly Recommend This Team For Their Professionalism And Focus On Helping With Your Buying/Selling Needs.
"Andy and his team are excellent to work with! In the past 5 years, Andy and his team have helped me find a great renter for one of my properties and sell two other homes in record time! Communication is consistent throughout the entire process. Each of the homes I sold were priced extremely well, and had offers within hours of posting. His team went above and beyond helping me sell my latest home from another state. I highly recommend this team for their professionalism and focus on helping you with your buying/selling needs."
– Chris
---
We Couldn't Have Asked For A Better Deal Or A Better Realtor.
"I worked with Andy for several Ann Arbor purchases and sales, and he is always a pleasure. He knows the market very well, communicates openly and operates with integrity. In our most recent transaction, he helped us find a cash buyer in less than 24 hours, allowing us to sell for 6% over asking price, with the buyers allowing us to live rent-free post-closing until we moved to our new house. We couldn't have asked for a better deal or a better realtor."
– David
---
I Couldn't Ask For More.
"Piper Partners sold my condo in less than a week, with beautiful photos and a well-timed open house. I couldn't ask for more."
– Linda
---
I Found The Team Responsive, Reliable, Knowledgable, And Professional.
"I'm very happy with the Piper Partner team. I found the team responsive, reliable, knowledgeable and professional. Andy took the time to get to know what I was looking for, helped me define my search. Selling my family home of almost 30 years was a long and emotional process for me. Choosing a new neighborhood and deciding between another house or a condo seemed daunting. Andy helped me identify what I was really looking for and then helped me find it. He was so patient; he really listened. Also did a fabulous job preparing, marketing and selling my home. I felt the Team was always available to me. Always got a quick response by phone, text or email. And no question was too small or too silly to warrant a professional response. Throughout my selling and buying process, I felt there was always someone there for me, available to answer questions and address my concerns. Piper Partners provided me lots of options in my price range in the areas I was considering. Andy really knows the older neighborhoods as well as the new and cutting edge developments."
– Elizabeth
---
Andy Is Very Experienced.
"Andy is very experienced. Therefore, when he gave advice, we listened. We had to be aggressive because we were selling and trying to buy a home.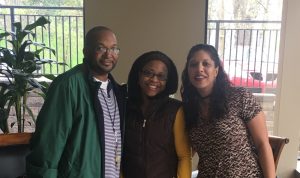 It paid off, thanks to Andy's guidance. We found a buyer for our condo and a new home within a couple weeks – so it can be done!"
– Dwayne and Candice
---
The Piper Team Delivered on EVERY Promise.
"The Piper team delivered on EVERY promise and was incredibly accessible through the whole process. I was always able to reach a member of the team. Ashley Gartrelle was great and could answer all my questions when Andy wasn't available. This team knew the market extremely well and I would absolutely recommend the PiperPartner team to any of my colleagues and friends."
– Oren
---
He Sold My Condo In One Week! What More Could Anyone Ask For?
"Andy Piper is very knowledgeable and was always able to answer all my questions. I always felt like he was on my side. And he sold my condo in one week! What more could anyone ask for?"
-Glema
---
Working with PiperPartners was truly a blessing!
"Working with PiperPartners was truly a blessing for us. My husband and I are both retired and were a little hesitant about making such a big move. We knew that we needed to be in a one-story home because of health issues. Our agent Andy help us every step of the way. He walked us through the process of selling and buying our new home. He treated us like family and shared his team at PipersPartners with us. He assured us that if we couldn't reach him they would be there for our assistance. They took care of us from beginning to end. We had been in our new home for about two weeks when, guess who showed up, our agent Andy with a gift. Thank you PiperPartners for making this transition smooth and easy for us. God bless you."
-Catherine
---
We Could Not Have Asked For A Better Team!
"Steve and I were very pleased with our service provided by the Piper Partners. It was very difficult to find just the right home for our needs. Tanya was great and provided a wonderful choice of homes for us to view and we happily decided on one with pretty much every amenity and detail that we wanted! We also sold our home through Andy Piper and the Piper Partners. Andy was very knowledgeable about the sales process and gave us great and effective advice. We ended up receiving a winning offer 3 days after putting our home on the market!!! We could not have asked for a better team! Many Thanks."
-Steven and Shayla
---
The Entire Team Was Available And Helpful to Thoroughly Explain My Questions.
"Andy, it has been a good experience working with you and your team. The entire team was available and helpful to thoroughly explain my questions. They kept me informed and up to date throughout the entire process."
-Lola and Lee
---
Piper Partners Knew The Market Much Better Than Any Other Real Estate Agent I Contacted.
"I was very pleased with the quick sale of my Ann Arbor condo, which went for a much higher price than I expected. The PiperPartners Team used the internet and e-mail to my advantage, since I live in Florida. I would recommended Piper Partners to anyone selling a condo in Ann Arbor, especially in areas where there aren't many comparable sales. Piper Partners knew the market much better than any other real estate agent I contacted."
-Connie
---
One Of The Most Appealing Propositions Andy Offered Was That He Could Take Care Of Everything.
"One day I received a simply designed postcard in the mail from Piper Partners, offering to serve as my real estate professional.  I was anticipating putting my second house on the market, so I put the postcard aside.  After several months, I still had the card, in addition to a number of well-spaced emails and other promotional material.  I felt that I had come to know Piper Partners and gave them a call to learn more.  Living half a country away, one of the most appealing propositions Andy offered was that he could take care of everything, and I would likely not need to return to town for any matter.  A confident offer of white glove, turn-key service: that's what I needed.
Andy and I agreed in principle to work together, but several more months passed before I was ready to proceed.  The day I signed the contract to work with Piper Partners, a full team of people made themselves available to work with me in succession.  At each step of the way, Piper Partners provided specialists to handle all of the details.
After one open house and about 10 or 12 days, I had a good offer for my house.  This is where Andy's calm confident demeanor really came into play, balanced by Ashley's cool efficiency.  I felt informed and well-served throughout the entire negotiation and settlement phase.  Everything went smoothly, but I was most impressed when Andy phoned one more time, saying "We are all sitting around a table ready to close, but I wanted to check with you one more time to make sure you are okay with everything."  What more could one ask for?
-Melvin
---
PiperPartners Delivered On All Aspects Of Preparation, Advice, Marketing, And Selling A Home in Ypsilanti, MI.
"PiperPartners were outstanding in every way! This was the 8th real estate involvement we have had over the years. PiperPartners absolutely delivered on all aspects of the preparation, advice, marketing, and selling the home in Ypsilanti, Michigan. We were doing this from Lansing, Michigan, 100 miles away! Top-notch service and support throughout the process.
We had no idea how to price the property. Andy was realistic and reasonable and gave us a clear picture of the pros and cons of the area and prospects. He priced the house well for the market and it sold quickly.
It was amazing how closely PiperPartners stayed in contact with us via phone and e-mail. Andy called and or contacted us when he said he would, as did his associates in the office. One of Andy's associates even watered the flowers, made sure our trash and recycling containers were at the curb on the assigned day, and let in a service worker from the Township so we would not have to drive down! Outstanding in every respect! We absolutely recommend PiperPartners to anyone looking to sell in the Ann Arbor/Ypsilanti and the many surrounding areas they service."
-Rick & Mindy
---
Andy Shared With Integrity All The Info We Needed To Make A Good Decision In A Limited Time Frame.
"Nothing but perfect strikes in your delivery. I began searching Saline and SW Ann Arbor online on Zillow from my home 160 miles West across MI. I emailed a question to Andy on a listing that sounded like it could be a scam someone was perpetrating on Zillow. Andy's quick and knowledgeable response impressed me, and when I needed to find a condo lease on short notice, I went back to him first.

He knew the market expertly and shared with integrity all the info we needed to make a good decision in a limited time frame. He met with us and showed us a good condo at a fair price that was as good a solution as anything in the area we were searching, and we filled out our app that day and were able to take possession in just a few weeks and begin our move.

Then, when we discovered on the holiday weekend before our movers came that we had misplaced our set of keys, he again worked with our landlord's agent to smooth the way for our move in and secure the additional keys needed to access everything. We are grateful for Andy's professional help and his trustworthy follow through with us."
-Mark & Judy
---
We Were Well Taken Care Of.
"We relocated to Tucson during the selling process and it went very smoothly. Second time using Andy and his team for selling homes. Knowledge of the market made the process easy with additional resources and referrals to make the sales happen. We were well taken care of."
– Barb
---
Andy And The PiperPartners Team Exceeded My Expectations.
"Andy and the Piper Partners team exceeded my expectations with the sale of my mother's home. The process was quick, easy, and hassle free! You took care of everything, I did not need to make any extra trips into town. Thank you so much for your efforts."
---
They Are Experts In The Field.
"We enjoyed working with Andy and Tanya. They are experts in the field and knew what we needed to do to get our house ready for the market. Thanks to them, our house sold in less than a week after being put on the market.
You guys did a great job taking care of our house and arranging for repairs after we moved to Tennessee. We would be willing to recommend PiperPartners to others."
– Alfred & Sara
---
They Were Honest, Informative, And Extremely Resourceful.
""Ashley was such a pleasure to work with. I am one of their out of state clients. Even though I am several states away, Ashley and The PiperPartners Team made me feel as if I was there every step of the way. They were honest, informative, and extremely resourceful. I look forward to our continued partnership.""
---
Andy And The PiperPartners Team Sold our House For More Than We Thought Possible.
"Your team delivered on everything I asked for on time. Andy took my call while he was up north on a vacation. I can't recall waiting on a call during this transaction. You know the Ann Arbor market. Andy and the Piper Partners team sold our house for more than we thought possible. He gave us a clear picture of the market conditions and what changes we could make to the property to maximize its potential. Andy kept us on track when a buyer backed out then found a better deal for us. I highly recommend Andy Piper and his team at Piper Partners."
– Joshua
---
A Smooth Process From Beginning To End!
"I had an excellent experience with PiperPartners…a smooth process from beginning to end! You were always available when I needed to contact you. You knew the market very well. I'd certainly recommend you to others."
– Eduardo
---
I Was Kept Up To Date, And Communication Was Excellent.
"Perfect! Everything went very smoothly. I was kept up to date, and communication was excellent. You provided excellent service to me–even though I wasn't local. That electronic signature app was a big help and even though I wasn't in Michigan, it felt that way. You knew the market very well, and market expectations played out exactly like you predicted."
– Jay B.
---
The Highlight Of Our Experience Was Your Marketing Skills.
"The Piper Partners team did an outstanding job of listing our home and getting a sale in 15 days. The Piper Partners team made selling our home a pleasant and rewarding experience. The listing, selling and closing of our property went smoothly without any problems. From the listing to the sale all happened in 15 days.
Andy, you and your team should be proud of the professional, responsible and coordinated job of selling our home in Pittsfield Twp. The highlight of our experience was your marketing skills; you found a young family that was just as excited about this property as we were when we built it 42 years ago."
– Lloyd & Barbara
---
If You Are Looking For A Professional, Andy and PiperPartners Are Your Best Choice.
"Outstanding. Andy told me he'd have my Condo under contract in a month. He had my Condo under contract in three days with a cash offer higher than the listing price. Andy knew the market very well–he was spot on. I was always able to contact Andy either by e-mail or phone. Andy was out of town on business for a week. Andy kept in contact during his business trip.
Andy is the true professional who knows the business. If you are looking for a professional Andy and PiperPartners are your best choice. Soft aggressive selling."
– Ron
---
Andy Is All About Integrity And Excellence.
"Andy Piper definitely needs five stars on his performance for sure, 5 being the highest. He gives 110%. He is all about integrity and excellence. Extremely detailed and patient and on top of all this; he is such a kind soul. I really can't imagine getting any better service than this.
He supported us with different issues at home and also providing us suggestions in terms of what changes needs to be done to the home to get a better rental price. We are so new to all this and are small beans but he never made us feel this way, he supported us for more than 3+ years in all angles.
Words cannot describe how lucky we were to work with Andy Piper. I would highly recommend him to everyone.
Andy is undeniably the BEST at what he does."
-Vasu
---
PiperPartners Went Above And Beyond What We Expected.
PiperPartners went way above and beyond what we expected. Andy was great to work with from the time he first came out to the time we closed. He gave a lot of great advice and was really easy to work with. Totally understood the market area. He also did a great job of showing off our home and gave us a lot of showings by doing so! He made it very easy for folks to find the home, and direct them to any service or place they needed to go. Also, Andy was always easy to contact. If a call was missed, the call was usually returned before we even got a chance to leave voice mail.
Thanks again, we don't plan on moving anytime soon but if we do, we know who to call."
Andrew
---
We Were Kept Updated During Each Step Of The Process In A Timely And Informative Manner.
"As out-of-town real estate owners, we needed a real estate team that was able to accommodate our unique needs and requirements. Andy Piper and his team listed, managed and concluded the entire sale process from start to finish over a short period of time for our condominium at Wellesley Gardens. Andy was knowledgeable about the market conditions and the local community. He arranged all of the necessary cleaning and repair activities to get our property into showing shape. We received multiple offers and were kept updated during each step of the process in a timely and informative manner. Documents were executed in an efficient and secure manner, while Andy and his team were extremely responsive to any and all of our questions. We would not hesitate to recommend his services to anybody looking to list their property."
– James
---
I Highly Recommend Andy And His Team!
"I had a bad taste in my mouth for realtors before using Piper Partners to sell my parents' home.  Andy was fantastic.  Even when I got testy, he remained calm and worked through the issue.  I am very glad that Andy was the realtor who handled the selling of this house.  I highly recommend Andy and his team!"
– Rebecca Smith
---
His Hustle From The First Time We Met Got Him The Job.
"Andy did a great job representing my best interests in the sale of my property. He was hungry from the get-go and went above and beyond what most realtors will do for the business. His hustle from the very first time we met got him the job. I'd highly recommend Andy to anyone looking to buy or sell a home in the Ann Arbor market."
– Andrew
---
My Agent Was Available Every Time I Had A Question.
"My agent was available every time I had a question. She assured me that she would get me out of my mortgage with a small window of three months of listing…and delivered." – Joel Eggers
---
I Was So Glad I Chose Andy To List My Home.
"I was so glad I chose Andy to list my home. He was very helpful and informative on the things I should do to sell my home. He even put me in touch with people to help with the tasks at hand. I would definitely recommend your services to others. Thank you!"
– Norma
---
Andy Worked Overtime, Even A Month After The Sale Was Complete, To Help With The Sale Items.
"Since I listened to Andy about listing price and market timing, my home sold quickly for an above market price. His sense of market timing was excellent. Andy worked overtime, even a month after the sale was complete, to help with the sale items. Highly recommend."
– Tom
---
Very Professional And Courteous.
"You did a great job delivering what you promised–that it wouldn't take long to sell the home. You know the market very well. You and your team were very professional and courteous. Overall, excellent work!" – Jim
---
Andy's Straight Forward Opinions And Clear Advice Helped Us To Navigate The Sale After We Had Moved Across The Country.
"PiperPartners delivered excellent advice both before and during the sale of our home. This advice undoubtedly helped us sell our home in a relatively short period of time without the need to reduce the asking price or to offer additional concessions to potential buyers. Andy was always quick to respond to both phone calls and to email messages. Jan was a huge help in getting all our ducks in a row as we approached the closing date and was always prompt. Andy always made sure we were kept in the loop with great communication and constant status updates after we moved from Michigan to California; his messages were always waiting for us in the morning. In addition, Andy's straight forward opinions and clear advice helped us to navigate the sale after we had moved cross country. The comp research was a great help in deciding where to set the asking price. The volatile market is difficult to gauge and Andy did a wonderful job in this area. The only known deficiency was Andy's initial advice to set the asking price at $219,000 (based on his comps); we set the asking price at $222,000 and the house sold for $231,000. A surprise for all of us, no doubt. If anything, it just goes to show that Andy's advice actually helped to increase the sellability of the house. Andy Piper and PiperPartners show a clear dedication to help people sell homes through great advice, great communication before, during, and after the sale of the house, and a desire to help out whenever and wherever they can. Thanks to PiperPartners, we exceeded even our own expectations and sold quickly and ultimately found the perfect buyer for our home."
– Jason
---
Andy Impressed Us With His Work Ethic, A Keen Sense, And A Kind Caring Attitude.
"My wife and I owned a condo in Ann Arbor while living there for 2 years. Upon leaving Ann Arbor, the market was such that we were not in a position to sell, and we, therefore, became reluctant landlords. We relocated 2000 miles from Ann Arbor and so we were in dire need of an agent who could help to maintain the condo, identify prospective tenants, and ultimately prepare the condo for resale. We heard about Andy Piper and his team through word of mouth. Previous clients of his were very pleased with his work.  Immediately, Andy impressed us with his hard work ethic, a keen sense of the market, and a kind and caring attitude. Andy helped us to find tenants for a few years until we were ready to sell. He then facilitated all of the trades that were required to prepare the house for resale. Within a short period of time, Andy was able to find several prospective buyers, and ultimately we were very pleased with the outcome of our sale. Initially, we were quite uneasy about owning a rental condo while living so far away. However, Andy's greatest strength was his ability to allay our fears and provide us with the comfort of knowing that our place was well looked after and ultimately ready for resale. In summary, I would have absolutely no hesitation in recommending Andy and his team; he was accountable, reliable and very responsive to our needs."
– Shamir
---
Came To See Me The First Day I Called.
"Andy, I think your service was excellent! Originally you came to see me the first day I called you. You helped us too much since we were living in Brazil! You watched out for the house! You brought lots of prospective buyers. You kept in constant communication. You were able to answer all my questions! I will recommend your team to anyone I know who is buying or selling a home. Thanks for everything."
– Eileen and Giancarlo
---
I Wish We Had Met Him Sooner.
"Andy sold our home after less than three months of listing with him. It had been on the market for almost 1 ½ years before we met. He kept me informed and was aware of the market. I wish we had met him sooner."
– Sylvia and Michael
---
We Had 19 Showings In The First 5 Days And I Could Have Had More.
"PiperPartners did a very good job selling our home. We had 19 showings in the first 5 days and I could have had more. I would highly recommend them to anyone wanting to sell their home."" – David and Joyce
---
Andy Proved To Be Extraordinarily Well Connected.
"You should work with Andy Piper as your Realtor because you can trust him. I live in Chicago, IL and when my father passed away, it was necessary to sell his house in Ann Arbor. I interviewed several realtors and decided on Andy. Not only did Andy sell the house within 90 days (no small feat in this market), he served as the point person to get the house in good condition so that we could sell it at a good market price. My father had done virtually no maintenance on the home in 30 years. This was potentially a difficult situation as I travel a lot for work and I am not familiar with the Ann Arbor market in terms of home painting & repairs. Andy proved to be extraordinarily well connected as he consistently brought high-quality painters, woodworking specialists, electricians, basement wall repairmen, trash haulers to help refurbish the house. Most importantly, Andy coordinated the vast majority of this and I can honestly say we had zero issues with any of the people we worked with.  Trust is a big issue for me, all realtors sound good during the interview process and I acknowledge there are many good ones out there. Through his actions, Andy proved to me he stands in the rare of outstanding realtors. I highly recommend him based upon my experience with him."
– David
---
Kathlene Costello has represented me in four real estate transactions over the past several years. Due to some difficult circumstances in my family, I was left to sell off three different estate properties on my own. Slowly, but surely, Kathlene calmly walked me through the entire overwhelming process, explaining the steps along the way, and advising me as I made some of the most painful decisions I've ever had to make. She was not just a realtor, but a true friend who cared about me and advocated for the best possible outcomes. After the sales were all completed, Kathlene helped me a final time as my buyer's agent, helping me to find a new place to call home that was safe, well-built, and a solid investment. I can't imagine having gone through this experience without her amount of knowledge, level of professionalism, and personal compassion. Thank you Kathlene!"
---
"Hi all, just wanted to let everyone know that Karolynn was my first and only choice for selling my home as I had worked with her to buy it several years previous! She was very insightful in advising ways to high-light my home's finest qualities that would appeal to today's market. These excellent strategies helped me sell my home in an extremely short time. She was extremely punctual, and responsive to all calls, and emails, and always made me feel like I was her number one priority. Thank you, Karolynn, for all that you went through for us!"
---
"After we had purchased the condo and we put the unit on the rental market, Karolynn represented us impeccably. She and the Piperpartners Team put together a detailed, targeted and multimedia marketing plan. Andy Piper from the Keller Williams Team did an excellent job on photos of the property that were used to feature our property in the electronic listings. On top of the marketing plan, the screening process (applications, employer checks, introduction to condo association, etc) that Karolynn used to make sure we found the ideal client will pay dividends well into the future."
---
"Andy did a great job of pre-marketing our condo even before it was listed. This allowed us to sell our condo within a week of showings…at a price higher than we had it listed for! Also, lead to a quick closing process as we had multiple offers…and Andy was there to guide us on that process as well. Thanks, Andy!! I would recommend Andy to anybody looking to sell there home or condo."
– Josh
---
If you are looking for a professional real estate agent, we highly recommend Andy Piper. From our first meeting till now, we appreciate Andy's enthusiasm, communication style, and expert advice when listing our independent home. Andy's guidance on staging, photography, and listing details really showcased our property, and, we enjoyed multiple offers over a few weeks time.  Most importantly, our home quickly was rented and at the right price. He has been very responsible and helped us with market pricing and it only took us 5 days to find a good family to rent our home.
Andy is very fast in responding to emails and never late for a scheduled (appointment) with us.  He even spent the entire day with us in bringing in several people trying to rent our house in a day since we had to travel back to the other town. He also helped us several times to fix the problems we ran into in our home since we are out of town like getting the house cleaned, fixing problems and making sure the house is in the right condition so that the house renters will not have any issues. He gave us the best advice due to our needs and never rushes us to anything. We have been working closely with him for over 3 years.
There's no word to describe how good Andy is and I will definitely refer him to anyone who is looking for a good Realtor. He is your best choice!!!!!" – Vasu
---
Andy and Karolynn I was extremely pleased with your help in both selling and purchasing my homes. Your expertise and dedication are exemplary and you made the process seem seamless. Thanks for all your efforts on my behalf. " – Jim
---
The PiperPartners team delivered more than what I expected. They were always ready to help us in any time, on any day. I am impressed with their professional attitude, belief and action. I recommend anyone to use PiperPartners without any reservation because they provide the best and most excellent service to their clients. Thank you for being so great!!" – Mrs. Danek
---
"Andy – Just wanted to say thanks again for helping us sell the condo. Very happy with the process and the outcome. Hope you have a good holiday season." – Mike E.
---
"I am so glad I called Andy. He was recommended to me when I wanted to sell my house. It was a very difficult time in my life as I had recently lost my husband. Andy was kind and compassionate to my feelings. My house sold in one week and he still checks in on me to see how I am doing. God bless." – Glema
---
"I've worked with Andy on several sales and purchases in Ann Arbor. Andy is a very good listener and clearly wants to place his customers in the home that's right for them. In each transaction, I've felt well supported but never felt pressured to buy, and this is rare in a competitive real estate market. I highly recommend Andy."
---
"We have worked to Andy to buy twice and sell once. We would highly recommend him to anyone looking to buy or sell in the Ann Arbor area!! He is very attentive and knowledegable and really has went above and beyond to help us."
---