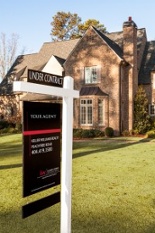 If you're thinking of buying or selling a home, you're likely interested in how the market has performed in the past several years, and how it is predicted to perform this year. Here are recaps and predictions for home sales, home prices, inventory, mortgage rates, affordability, and more.
Home Sales
In 2015, 5.26 million homes were sold, making it the best year for home sales since 2006. In 2016, some slowdown in sales is expected as interest rates slowly pick up and sales projected to be around 5 million by the end of the year.
Home Price
The median home price for 2015 was $222,400, an increase of 6.8 percent from 2014. This bump was largely attributable to lower interest rates in 2015, compared to 2014. This figure puts home prices right on the edge of what is considered a sustainable rate. Price growth is estimated to be between 3 to 6 percent in 2016.
Inventory
Monthly supply of inventory tightened in 2015 due to increased demand from lower rates and continued lag in new home construction. Inventory averaged 4.8 months in 2015 compared to 5.2 months in 2014. It is expected to be between 5 to 6 months this year.
Mortgage Rates
Mortgage rates averaged 3.85 percent in 2015, down 32 base points from the 2014 average. Interest rates were below 2014 levels for most of 2015, as global events placed downward pressure on rates. With the Federal Reserve now actively raising the federal funds rate, it is expected there will be upward pressure on mortgage rates in 2016.
Affordability
Due to persistently low mortgage rates, affordability was flat in 2015, despite growing home prices. It was estimated that the monthly mortgage payment for the average family was 15 percent of their income.
For first-time home buyers, it was 25 percent. This is essentially unchanged from 2014. Looking to 2016, affordability will likely continue to slowly worsen as interest rates and prices continue to rise.
After the complete analysis of the state of the market, Keller launched into a detailed discussion of the U.S. economy. Keller, along with Jay Papasan and members of the Keller Williams Realty International research team Ruben Gonzalez and Adi Pavlovic, discussed GDP, state forecast, unemployment and inflation.
Gross Domestic Product (GDP)
GDP is defined as consumption plus investment, government spending and net exports. "Real" GDP calculates out inflation from growth. The United States does not have a designated target level for GDP, but generally growth between 2.5 and 3.5 percent is considered healthy. GDP grew by 2.4 percent in 2015 and is expected to be between 2 to 3 percent in 2016.
State Forecast
States whose economies rely heavily on oil, mining or manufacturing will likely face some difficulty in 2016 due to low oil prices, which are expected to continue throughout the year.
Unemployment
In 2015, unemployment averaged 5.3 percent, continuing the trend toward moving the economy back to full employment. It's unlikely we will see any substantial decrease in the unemployment rate in 2016.
Inflation
Inflation remained low in 2015, as oil prices continued to decline substantially year-over-year. However, core inflation levels have begun to move back toward the target level of 2 percent.
Related Posts