Considering a move to Ann Arbor, Michigan? Whether you are relocating to Ann Arbor from across the country or just across town, there is a systematic way to understand and manage the variables such as our four seasons climate, cultural and social factors, school choices, health care options, jobs, and salaries, selecting a neighborhood to match your lifestyle, understanding your budget and home ownership costs, and finally selecting the right home that puts it all together. 
Moving through all the steps systematically yields the best results. Many people mistakenly put the most emphasis on finding the perfect house without much consideration of all the factors "outside the four walls." 
Moving to a new town or area is a discovery process – we don't know what we don't know! A highly qualified, local, connected real estate agent will put it all together for you, so you are making decisions with more understanding of all the considerations.
Failing to work systematically through the process could cause the end result to be less than ideal. Get it right, and Ann Arbor can be an outstanding place to grow and prosper. Read on; I am sure you will find value as we outline a systematic approach to relocating to Ann Arbor.
Determine – is Ann Arbor my kind of town?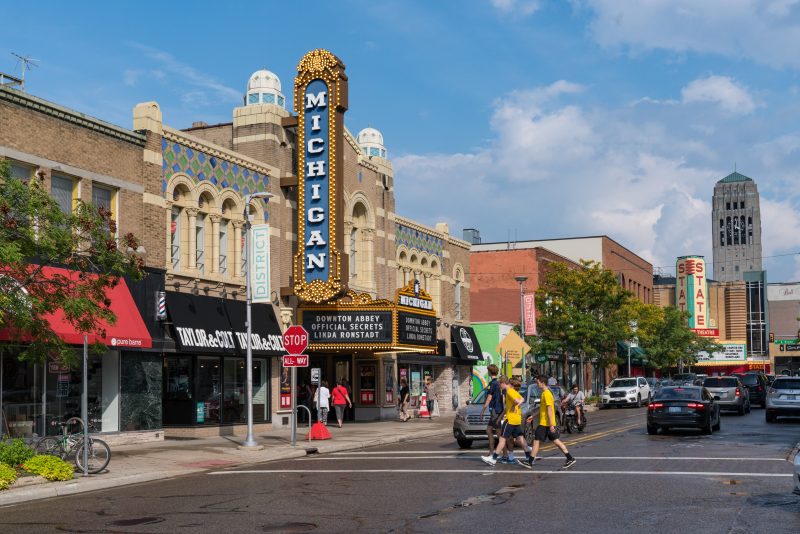 If you are moving to Ann Arbor, you may already be familiar with the town because you have friends or family in the area or you went to school here. If you are not familiar, here are some of the accolades Ann Arbor has received.
Livability

consistently ranks Ann Arbor as a

best place to live

, a best place for single women, the best destination for food in the Midwest, and one of Livability.com's

Top 10 Best College Towns

. 

USA Today named it No. 6 among Best Cities for Well-Being.

Ann Arbor frequently tops lists of cities with the highest number of places to find books per capita. Its population of 120,000 supports a thriving library system and eight independently-owned bookstores.

Midwest Living

named Ann Arbor one of the top ten best midwest food towns citing local favorites like Frita Batidos, Aventura, Spencer, Cardamom, and Zingermans. 

Walkscore.com

says Downtown Ann Arbor is a walker's paradise and very bikeable.
Build Your Team – Find a Buyer's Agent Early In The Process 
Now that Ann Arbor is on your short list of places to move, it's time to engage some local boots on the ground. We recommend you engage an agent early in the process. 
Yes, you can research online yourself. However, conversations with an experienced local agent will likely clarify and focus your search – and it's free. Check these items when searching for an agent.
Do they have an active website/blog with lots of local content?

Can you easily find testimonials and reviews for the agent?

Have they been through both up and down markets (experience)?

Are they good listeners: do they ask good questions to draw out information and clarify thinking and options?

Can they connect you locally with contractors and professionals?
When interviewing an agent, see what they can tell you about the local neighborhoods. Condos under $300k? Quiet streets, good schools, walkable to the hospital, university, etc.? A really good agent can recommend areas that you have not yet considered. If you are looking for more local "niche" questions to vet an agent, ask what they recommend for local restaurants, shopping, and recreation! Your agent should get to know you and help you find the property and neighborhood that fits you like a glove.
Understand your financing options and buying power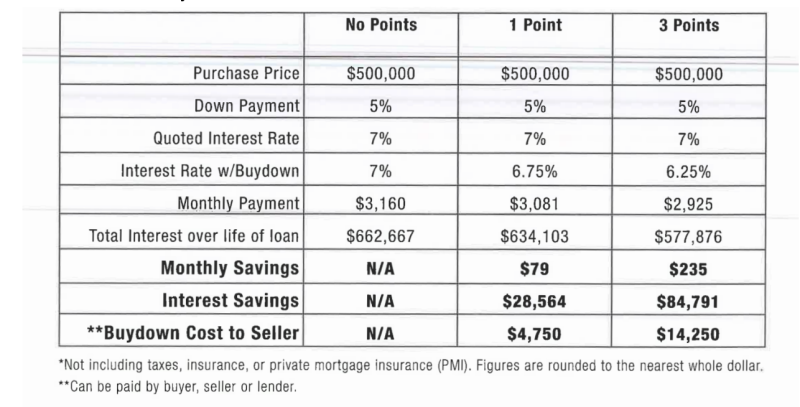 Interest rates moved up more than 3 percentage points in 2022, doubling from the mid-three percent to the high 6 percent range. Mortgage lenders have responded by becoming increasingly creative and competitive to win your business. Our mortgage playbook details less conventional ways to save money, such as interest rate buy-downs, adjustable rate mortgages,  and more.
Buyers need to spend more time early in the home-buying process to fully understand the expenses and fees involved with using a mortgage to purchase a home. Get expense and fee estimates in writing and compare them before committing to a lender. Here are a few tips:
We strongly recommend choosing a local lender with local underwriting and appraisers.

Be wary of lenders that quote low-interest rates but are slow to provide precise details about fees and expenses. Choose a lender that provides and fully discloses competitive rates and fees. Send the lender a property listing and ask them to prepare a rate and fee disclosure.

Consider the mortgage rep's communication style and follow-up. Are they easy to connect with? Do they answer your questions promptly and clearly? Do you feel comfortable with their communication style? 

Consider credit unions, large banks, smaller local banks, and mortgage brokers. Each has different strengths and weaknesses. 

Complete your taxes as early as possible and organize your financial documents

Reach out to us for local lenders we have worked with and trust.
Start shopping for homes
Take a systematic approach to your search.
Some buyers may make a big mistake shopping online without a clear strategy, going helter-skelter from home to home, area to area, and agent to agent. If you follow the steps above, you'll have a more precise strategy to weigh the listings you see against more measurable criteria. You will likely have one agent helping you go from broad to narrow, answering questions and clarifying your direction. For example, you may be considering multiple disparate options such as:
New construction vs. existing homes
Downtown Ann Arbor vs. in-town neighborhoods
Suburban Ann Arbor areas vs. further out towns such as Brighton or South Lyon
Areas with city taxes vs. lower township taxes
Condos vs. single-family homes
Larger homes vs. smaller homes – How much home do you need?
Have your agent set up an MLS database search portal
All real estate websites receive their data from the same database from The Ann Arbor Board of Realtors through the Internet Data Exchange protocol. Why not get your listing feed directly from the primary source? Your agent can set up a broad or narrow search, communicate with you directly through your listing portal, and fine-tune your search criteria as you go. You will see listings the instant the listing agent posts them.
Plan a visit to Ann Arbor
This is an excellent time to make a preliminary trip to town to explore neighborhoods. Eat at nearby restaurants, take a long walk down the streets, and talk to neighbors as you pass by. Keep in mind the aspects of a neighborhood vital to you, and keep an eye out for them! Do people wave and say hi when you say hi? Are the yards kept up? Is there traffic noise? A dog park? Lots of swing sets in backyards? Sidewalks? Streetlights? What about mosquitoes? Any strange smells? Return at different times of the day and take in the vibe. Be aware of your senses and how you feel – confirm what your research is telling you with your senses. How you feel is real!
Not able to make it to town? We often do video walkthroughs for buyers, ask.
Get into the slipstream
Now you are seeing homes coming on the market and selling. You are learning firsthand how quickly homes are going under contract and begin seeing asking vs. selling prices of homes you are interested in. You will have identified your target neighborhoods, so you are ready to act when you see the right home hit the market. It takes time to get to this point. Watching some good homes come and go is OK.
Being educated on the housing market and confident about your wants and needs means you can make the right offer quickly when the right home hits the market.
Contact Us
Related Posts