The Spring Stampede!
What should we expect from the Ann Arbor housing market as we head into the summer of 2021? Inventory is at an all-time low, home prices are still increasing, and the spring buyer rush has been quite the stampede, to say the least.
As we get closer to summer, we are hearing several of our buyer clients are saying they are considering taking a step back. Many have lost out on homes after putting solid offers, well above the asking price, that would have won them a deal in any other year. Now they're wondering: Is it possible to buy a house this year? When will the market cool down? Is this another bubble? And Is the housing market going to crash?
In fact, Google reports that the search for "When is the housing market going to crash?" has spiked 2450% over the past month. On this point Jim Dalrymple II of Inman News notes: 
"One of the most noteworthy things that came up in Inman's conversations with agents was that every single one said they've had conversations with clients about whether or not the market is heading into a bubble."
A Look Ahead
What do the financial analysts and housing industry experts think will happen as we head into the latter half of 2021 and beyond? Keep reading for the full Market Update
Demand Will Remain Strong
This may create mixed feelings for buyers who are hoping demand will cool off enough to get a home at a lower price (or at least with less competition) but this is good news for the market overall.
According to research from Goldman Sachs:  "Strong demand for housing looks sustainable. Even before the pandemic, demographic tailwinds and historically-low mortgage rates had pushed demand to high levels. … consumer surveys indicate that household buying intentions are now the highest in 20 years. … As a result, the model projects double-digit price gains both this year and next."
Analysts at Morgan Stanley concur, saying: "Unlike 15 years ago, the euphoria in today's home prices comes down to the simple logic of supply and demand. And we at Morgan Stanley conclude that this time the sector is on a sustainably, sturdy foundation . . . . This robust demand and highly challenged supply, along with tight mortgage lending standards, may continue to bode well for home prices. Higher interest rates and post pandemic moves could likely slow the pace of appreciation, but the upward trajectory remains very much on course."
The bottom line is there are still a lot of people looking for homes right now. Mortgage interest rates are low, the spread of the pandemic is slowing down, the economy is rebounding, and there simply aren't enough homes for all the people who need them right now.
New Construction Will Begin To Catch Up
According to Lawrence Yun, Chief Economist for the National Association of Realtors, The March figure of 1.74 million housing starts is the highest in 14 years. Both single-family units and multifamily units ramped up. After 13 straight years of underproduction – the chief cause for today's inventory shortage – this construction boom needs to last for at least three years to make up for the past shortfall. As trade-up buyers purchase newly constructed homes, their prior homes will show up in the MLS, and hence, more choices for consumers. Housing starts to housing completion could be 4 to 8 months, so be patient with the improvement to inventory. 
This is good news for buyers hoping that inventory shortage won't last forever. Even though inventory won't completely catch up for a few years, we already have clients telling us that their new construction purchases will be ready for move-in this fall, meaning we could see a new wave of existing homes hit the market later this summer.
Prices Will Continue To Appreciate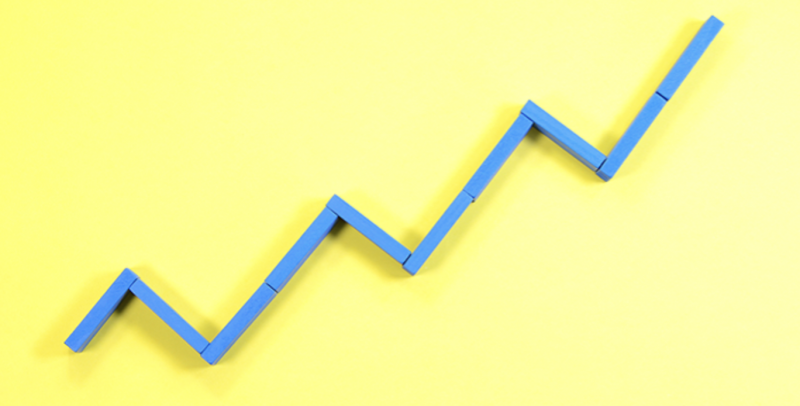 As briefly mentioned above, high demand will keep prices on the rise until inventory can make up for the supply shortfall.
While this is unfortunate news for buyers hoping prices will begin to go down, we do expect that new construction will begin to have an effect on the rate at which prices increase and, as we get out of the peak buyer season, fewer bidding wars should make purchasing a house a more attainable goal for buyers willing to remain resilient and patient over the next few months.
Patience is key!
The Spring rush is full of people who need to buy. Summer and early fall begin to cool off as many buyers put plans on hold for another year. Kids go back to school, the weather cools down, and only the resilient remain.
If new construction completion hits at the same time this could mean a burst of fresh inventory for the season's most resilient home buyers!
The Bottom Line:
If you haven't landed a home yet this spring; don't panic or lose hope! There is still time and homes are hitting the market. While inventory won't completely balance out our strong seller's market by the end of 2021, between those moving into new-construction and others finally feeling comfortable enough with the state of affairs related to the pandemic to put their homes on market, we expect that inventory will increase just enough for those willing to wait it out until later in the season.
Additionally, we don't expect a housing market crash the likes of 2008 will happen anytime soon. Demand in this market is tangible and mortgage lenders are on a much tighter leash. GDP is back to nearly pre-pandemic levels, unemployment has decreased drastically, and the signs look good for potential student loan forgiveness under the Biden administration. 
Home equity may even become a great hedge against inflation in other market segments in the next 5 or so years. 
If you have questions related to our local market, new-construction in southeast Michigan, or buying/selling a home under these unique circumstances, give us a call at 734-845-9700 or fill out the contact record below with a good time for us to reach out to you!
Contact Us
Related Posts