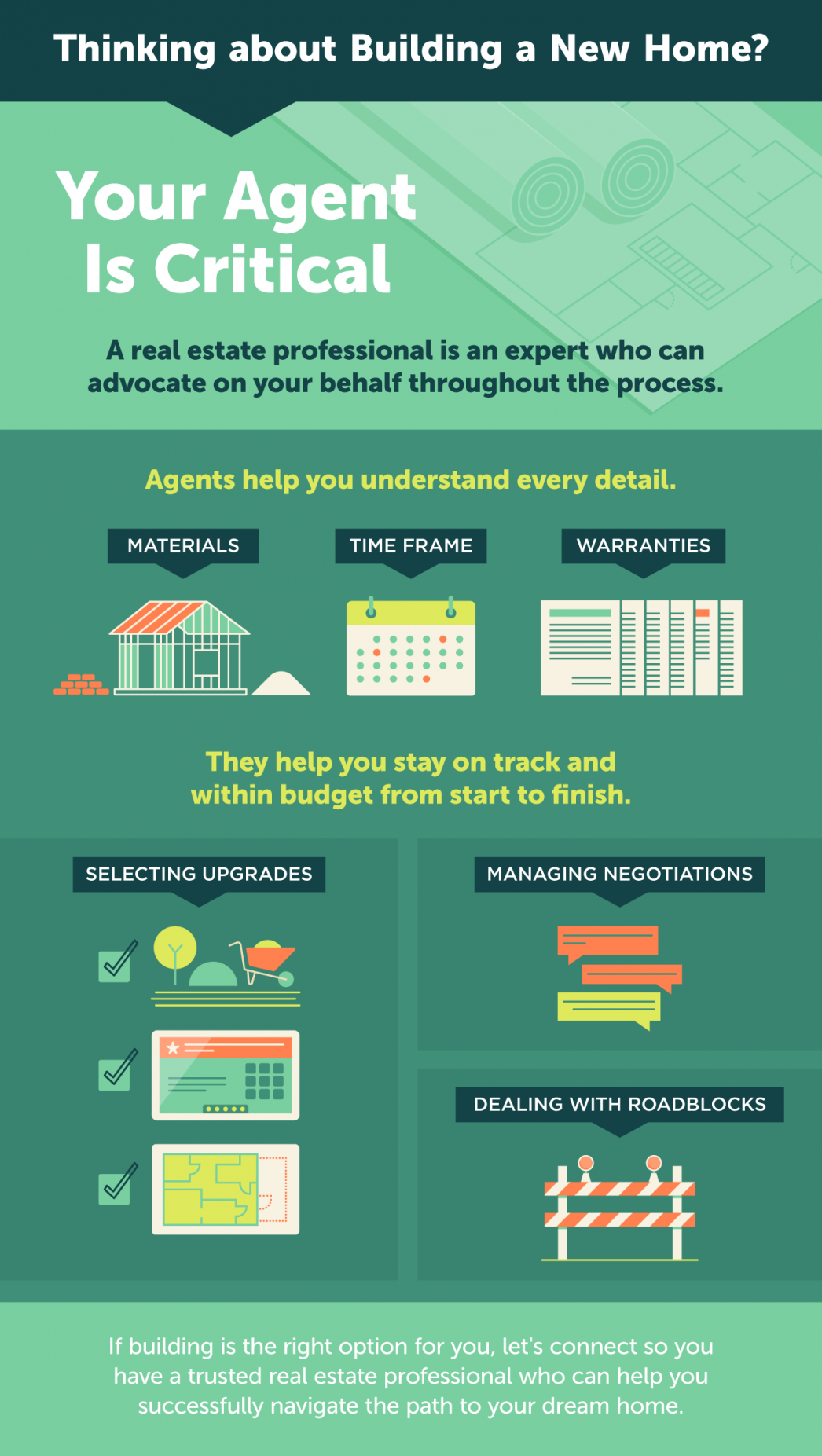 What An Agent Does For You That The Builder Won't
A real estate professional is an expert who can advocate on your behalf throughout the process when building a home.
Agents help you understand key steps, like choosing upgrades and managing negotiations while staying within your budget from start to finish.
Your agent knows local builders and can help you compare based on the quality of materials, timeframe, builder accessibility, and hidden costs and fees associated with new construction communities.
Your agent can walk you through the design studio to help you understand the costs for upgrades that the builders will be trying hard to sell you.
The Bottom Line
There are a lot of costs involved in building a new home that doesn't present themselves upfront in the list price. Initial decisions such as position within the neighborhood and choosing the floorplan and elevation make a big difference in building costs. If you work with an agent they will help you understand these costs from the get-go. This way you can manage your budget and know with confidence what you can afford.
From there, your agent will stay by your side as an advisor and expert negotiator who will work with you and the builder to make sure all aspects of the transaction and building process stay on track.  Their loyalty fiduciary duties belong to you and not to the builder. In the end, your agent is paid a commission through the builder, so this is no extra cost to you.
All of these factors are key in making sure you are equipped with the best knowledge and are getting the most for your money. Given the extended time it takes from start to finish on a new construction transaction, an agent becomes a pivotal guide if things get tricky down the line.
There are a lot of new construction projects in the works in Southeast Michigan through a number of different building companies. We've worked closely with builders throughout the years for clients and are available anytime to answer questions you may have about the pros and cons of new construction and to help you compare neighborhoods and builders.
To schedule, a free, no-obligation phone consultation fill out the form below or call us directly at 734-845-9900.
Buyer Information Request
Related Posts