Respect and Protect.
Now that real estate is opening back up there are plenty of questions surrounding the new health and safety protocols for buying and selling homes this summer. As real estate professionals, we strive to "respect and protect" the health and safety concerns of our clients by implementing government-recommended safety procedures at showings, maintaining social distancing guidelines, and conducting as much business remotely as possible.
We will continue to use virtual showings to help buyers narrow their home search and protect sellers from unnecessary discovery showings. We will also be utilizing masks, gloves, over-the-shoe booties, and cleaning wipes at our listings and have the technology available for signing contracts, purchase agreements, and addendums electronically.
Below we've outlined the official procedures for real estate given to us by the state government and provided the answers to some of the big questions about how to conduct a real estate transaction under current government health/safety restrictions.
We are happy to talk in more detail about anything outlined below and to answer any further questions you may have about buying/selling real estate this summer so please don't hesitate to reach out to us anytime!
---

Official Procedures.
According to Governor Whitmer's Executive Order 2020-77:
All real estate activity conducted at a property must be by appointment.
No more than four people can be in attendance at an appointment.
All people must maintain 6-foot social distancing at all times.
---

Asked And Answered.
Must everyone in attendance at an appointment/showing wear a mask?
The Governor's order requires that masks must be worn in "enclosed public spaces". While residential homes are not "public spaces" the EO does state that "those businesses conducting in-person activities must 'adopt mitigating measures to protect patrons.'"
Masks have been recommended by the government and are something that sellers can require as a condition of permitting a showing.
Is a seller required to allow in-person showings?
No. A seller has the right to elect not to permit an in-person showing or to set conditions on such showings such as the wearing of masks and gloves or the existence of a pre-approval letter.
Can agents show homes with active tenants in place?
"Governor Whitmer's Order 2020-77 prohibits a showing of a residential property unless the residential property is either owner-occupied or vacant. The purpose of such a requirement is to make sure that residential tenants are not required to allow strangers into their homes."
This means that not only can landlords not ask for tenants to allow showings but, even if tenants are okay with showings, it is not permitted at this time.
Can clients meet their agents at a real estate office for an appointment?
No. "The framework of the Governor's Order is that it limits the reasons for which any Michigan resident may leave their home". In the real estate "resumed activities" context, the only permissible reason to leave one's home for an appointment is "to view a real estate listing by appointment.'" This means that, while a brokerage/office may be open to agents, it is not open to members of the public.
Can I get work done in preparation to sell or as a part of negotiations with buyers?
Yes. Effective May 7, 2020, work in the construction industry/building trades is permissible resumed activity.
---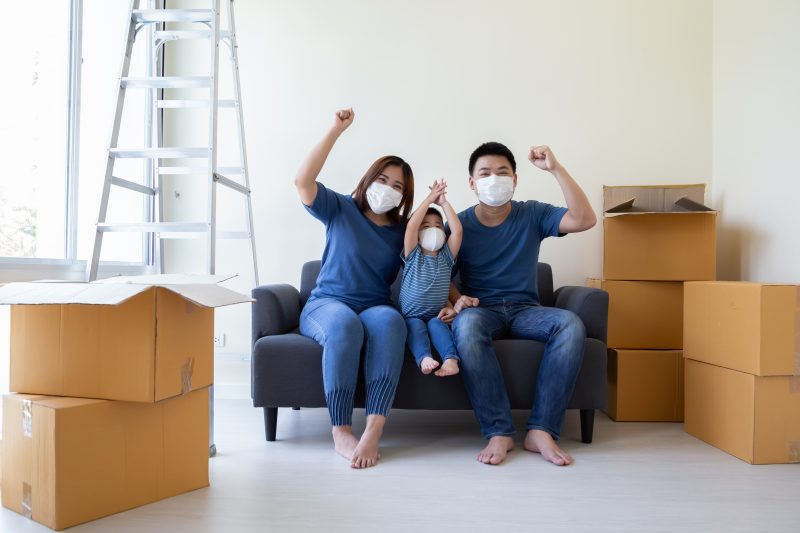 If you have further questions about selling or buying a home under the current health and safety requirements outlined by the Governor's EO, please reach out to us anytime!
The situation is ever-evolving and given the latest extension of the "Safer At Home" order it is still unknown what restrictions will be lifted and when. We have no doubt that this summer's real estate market will be unique, beginning to end, and we promise to educate ourselves alongside our clients so that we do the best job possible at respecting and protecting everyone involved in a transaction. 
Contact Us
Credit: Maureen Francis, Michigan Realtors Association President: Governor Whitmer's May 13th Public Address.
Credit: https://mirealtors.com/Industry-Resources Residential COVID-19 Facts May. 13. 2020
Related Posts