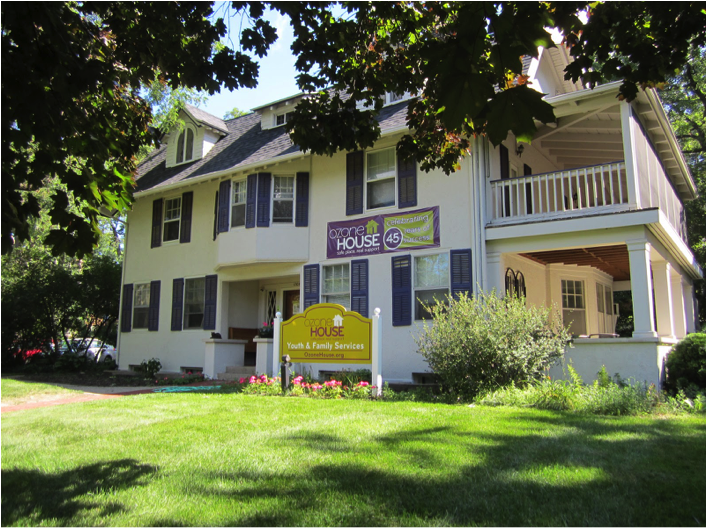 This year, The PiperPartners Real Estate Team decided it was time to become deliberate about our actions to give back to our community. That culture of giving back, doing more than just selling real estate, defines us as a company. So this year, PiperPartners teamed up with Ozone House to raise money and awareness for their work in the community.
PiperPartners has been helping people buy, sell, and lease homes in Washtenaw County since 2003 and we are so grateful to be in business in this great community, a resilient community with a diverse population and amazing businesses and institutions. We made a conscious decision to team up with one institution–Ozone House—and set an example that even as a small company we could make a BIG difference.
This is a long-term plan for us. Today we can make an impact, however, we feel that the real power lies in time. We hope over the long term to have a significant impact on the funding and awareness for this group.  
We can make a difference with a focused campaign supporting one organization.

The PiperPartners Real Estate Team has chosen Ozone House as our focus target of giving through financial support. We have set a goal to raise $3,000 for Ozone house by June 30th, 2017. As of now, we are halfway there and expect we will reach our goal. We would like to increase that goal to $5,000 for the following year. We raise money through direct donations and when we close on a property, we make a donation to Ozone House. We expect to hold fundraisers to raise money as well throughout the year. Additionally, we plan to raise awareness of Ozone House's mission and to leverage more support throughout our community.  We are marketing experts and we are good at getting the word out–it's what we do daily in our business.
Why do we want to give

? One of our

core values

at PiperPartners is that by helping others we help ourselves. Give to get. Giving is a powerful way of creating abundance in our lives, but only when we give freely and unconditionally. Giving with a grateful heart brings a feeling of gratitude and joy-filled contentment for having helped others that are in the midst of difficult, painful struggles. We do this without any expectation of reciprocation. While "give to get" and the law of abundance is a fundamental truth, our desire to give also springs from the example set by Keller Williams Realty International and through the organization KW Cares.
Keller Williams has a culture of giving

. KW vice-chairman Mo Anderson has always led with the mantra of  helping people experience the higher purpose of business–caring, sharing, and giving. Mo has single-handedly cultivated KW's value system and culture. Mo Anderson created

KW Cares

 in 2003 and this organization has given thousands of dollars to families of KW real estate agents in the Ann Arbor and Ypsilanti area in times of need. KW cares also has raised millions of dollars for communities, families, and individuals in need across the country. For example, in 2006 KW Cares gave 5.3 million dollars to Hurricane Katrina survivors. Mo Anderson and Gary Keller express that giving is the highest order of business success and this is conveyed throughout the Keller Williams culture. Every year at our KW convention called Family Reunion, Mo communicates this giving culture to us at an inspirational brunch. Somewhat of a revival, it reinforces the power of giving to create change in the world.
What is Ozone House?

The organization began in 1969 in Ann Arbor in response to the growing number of runaway youth migrating to "hip" towns following the Summer of Love of 1967. During this time, Ann Arbor was among the top 20 cities in the U.S. with a high influx of runaways. Ozone House is a 501(c)3 non-profit organization that works to "meet the needs of runaway, homeless, and high-risk youth and their families." Ozone House addresses these objectives through a variety of services and venues, including a 24-hour youth crisis hotline, emergency youth shelter, transitional living programs, a drop-in center, and street outreach. It is a state-licensed Child Caring Institution and a Substance Abuse Prevention provider. Ozone House offers support throughout the state of Michigan, but is focused more directly in the greater Washtenaw County area. The organization takes its name from the Commander Cody and His Lost Planet Airmen song, "Lost in the Ozone" owing to its roots as a drug-counseling program. (Source:

https://en.wikipedia.org/wiki/Ozone_House

).
What are the specific problems that at risk youth have:

 As many as 2.5 million (roughly 1,300 in Washtenaw county) youth per year experience homelessness. Many homeless youth are also victims of trauma, and are experiencing great instability in their lives. While trying to survive on the streets, youth are exposed to a large number of risks, with an increased likelihood of substance abuse, early parenthood, impulsivity, depression, posttraumatic stress disorder, and a vulnerability to being trafficked. (Source: http://www.nctsn.org/resources/public-awareness/national-homeless-youth-awareness-month)

Young people who are homeless are invisible, they don't consider themselves homeless often, they land on a couch for a few weeks then go to the next place until they wear out their welcome.

Young people are vulnerable – abuse, exploitation, human trafficking are real concerns.

They don't have a voice or an understanding of how to speak up for their needs

Helping young people with housing, counseling, food and education needs can get them on their feet and on track for a better future.

Single moms and their kids are especially at risk

There are roughly 1200 homeless kids ages 10 -20 years old in Washtenaw County

They need a place where they feel safe and where their needs are understood.
How does Ozone House Help:

Ozone House has many services for homeless teens, runaways, and at risk youth, including a crisis line, counseling, case management, a drop-in center, a safe place to stay, job training and much more. Find out more at the

Ozone House website.
We would love to hear from you if you have questions or ideas for raising money or building awareness for Ozone house. Give us a call at (734) 845-9700 or fill out the form below.
Contact Us
Related Posts