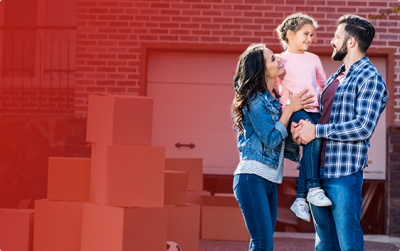 Regardless of whether it is a buyer or seller's market, people are moving all the time. People most often move because of life changes – not because of the market. While some may have the option to time their move, others come into the housing market without consideration of seasonality or market conditions due to life events that are driving them to move.  
The decision to buy or sell a home is about you and your lifestyle. Is there a life change that makes this a good time for YOU to buy or sell a home? Becoming clear on your reasons for moving and what it means to your family is the first step you must take in your home buying/selling process. In this article, we will go through the 10 reasons people make a move and our advice for each situation. 
---
1. The Desire To Become A Homeowner
Most of us will, at some time in our lives, desire to have a place of our own where we can put down roots and not deal with landlords and rent increases ever again. Often driven by a desire for independence, freedom, self-expression, control of one's environment, and a wish to build equity in real estate over time, first-time homebuyers flood the market once they have the financial means to do so.
The first home purchase is often the easiest you will ever make. You have no house to sell and chances are you have not accumulated lots of stuff. While Millennials are late to the game compared to previous generations, millennials are now the largest home-buying segment in the U.S., representing more than 35% of the home-buying market.
2. A Change In Household Size
A change in the size of a household often pushes people into larger or smaller homes than they currently have. Deciding to move in with a significant other or new spouse and having a baby (or another baby) often creates an urgent need to increase the size of a home. While on the other hand, children moving out of the home, divorce, and deaths in the family often create a need and desire to downsize or have a change in scenery.
These factors may cause your home to no longer work functionally, emotionally, and maybe even financially, so it is important to have an understanding of your emotional and financial needs as you work toward making the decision to move for one of these reasons. Having trusted advisors, friends, and family alongside you during this type of move, is often key.
3. A Wish To Be Closer To Family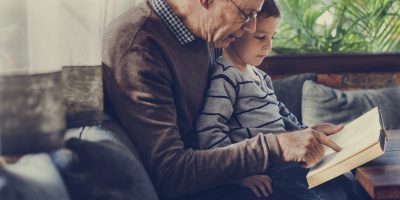 A desire to be close to family is often one of the most powerful motivators to make a move. The birth of a grandchild is one of the top reasons we hear from our clients. Also, the desire to be closer to aging parents and to reconnect with friends and family.
In these situations, trying to time the market isn't usually a worthy gamble. It is certainly not worth missing your grandchild's first steps or the last few years of a loved one's life.
On the other hand, you may have more time to shop around and prepare for this type of move. If you know grandchildren are in the plans in a year or two, maybe it is time to start preparing your home for an eventual sale by decluttering and doing the updates and repairs needed to make your property most marketable.
4. A Warmer Climate
If you have lived in Michigan all your life, you might be tired of the winters. Naturally, you will become a snowbird! Perhaps a second home in Florida or Arizona or an outright move to a warmer climate is in the cards for you. If you want to be out of the mitten and into a new home in the sunshine state, we can help by referring you to a great agent that serves your desired destination.
Warmer climates often have slower markets in the summer and stronger markets during the cooler winter months, so making a move south may be best panned in the spring or summer when our Michigan market is in full swing. Plan a couple of trips to your target destination and narrow down your search, do the research and take your time selecting your destination.
5. A New Financial Position
Maybe you are about to retire, and your current home is no longer affordable, or maybe as your family has grown, someone has decided to forego income to stay home. On the other hand, maybe you just received a big promotion, a large inheritance, or have won the lottery!
Either way, a new financial situation can quickly change the landscape for how much home you can afford and what type of lifestyle you want to live. When entering into a new financial bracket, it is always best to meet with a trusted financial advisor first and then a local trusted lender that can give you the best advice on how much home you can afford within your new budget.
6. Good Neighborhoods And Schools
You might be considering moving into a higher-rated school district, moving away from high-crime areas, or making a change from urban to suburban/rural life or vice versa. Doing your research on neighborhoods and schools is always a plus, but you have to keep in mind that better schools and lower-crime neighborhoods will most often cost you more money.
When you work with a local, connected real estate agent, they can often find you homes in neighborhoods you may not have considered. They know all the hidden gems within the communities they serve, which will help you find what you are looking for in a price range that truly fits your budget.
7. Downsizing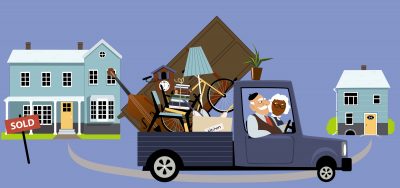 The drive to downsize is a very common reason that people move. Our clients are often looking for smaller homes that are easier to maintain, offer lower utility costs, are more accessible, and have single-story floor plans that enable them to age in place.
This type of move might take a while to prepare for, depending on how long you have been in your current home. If you are downsizing your home, remember this means downsizing your stuff as well. Don't neglect to declutter until the last minute. Ask yourself what you really need and use, and ask family members to take any stuff you've been storing for them before you end up unpacking it into your new place with nowhere to put it!
The best advice here is not to procrastinate! As you get older becomes more difficult to physically do the work of getting rid of stuff and doing the updates that are needed in a home. Keeping a schedule of regular maintenance and donating unneeded items several times a year will go a long way to keep your home in tip-top shape.  You will enjoy it more now, and it will be easier to prepare for sale when the time comes.
8. Upsizing
The inverse of downsizing is upsizing! You may be in a place in life where you are ready to move to a bigger, better, newer home. Years of hard work and wise fiscal behavior are paying off, and it is time to move up. Now you can move into the home you have been dreaming about your whole life!
In this case, make sure your finances are in order and don't outspend your budget. With lots of money comes endless possibilities, and it may be easy to run wild on the home search. Be clear on what you need and want, and then stick to what you decide! Also, remember that with a larger home comes higher maintenance, utility, and insurance costs.  Be sure you are budgeting for these, or you may find you are spending all of your new income – and then some!
9. A Job and Lifestyle Change
Lots of people face job transfers, seek new job opportunities, or simply desire a lifestyle change. If you've just been notified of a job transfer or promotion, you may be looking at a small window of time before you have to be settled in a new city.
A good real estate agent will help you navigate the logistics of buying and selling on a tight timetable, and they will work with the other agents and individuals involved in the home-buying process to make sure things go smoothly from the day you list all the way through closing day.
10. Invest In Real Estate
Owning rental properties is a great way to save for the future. Buying a home that pays for itself in 15 years with rental income is a great way for parents to save for a child's education and for their own retirement. You may want to keep a property you are moving from as a rental property. Or, it may be the time to divest and sell off real estate because it has reached your target value or because you need/want the funds for something else.
Investment properties are a large part of the Ann Arbor housing market, given the presence of UofM. If you are considering investing in rental properties, you need to make sure that the rent you charge is able to cover expenses and that you have the time and ability (or the money to hire someone) to deal with tenants and the various maintenance expenses that come with owning rentals.
---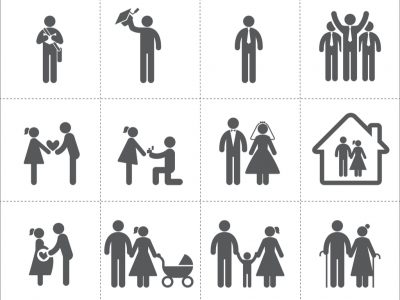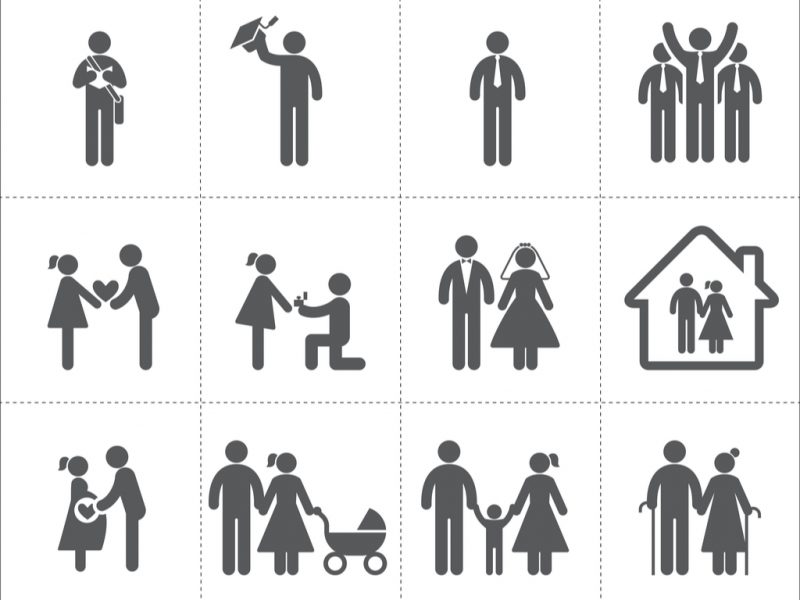 Are you planning a move?
Which category are you in? If you would like help sorting out the details of your move and buying or selling real estate, we are equipped to guide you through the process.
We will help you make your best decision by working through these considerations:
Physical: Cleaning, decluttering, repairing, updating, moving, and storing. This is the physical work of moving. If 20-40 years have gone by since you last moved, you may be surprised that you don't have the energy and strength you once had.
Financial: Valuation of your present home, costs of repairs/updates needed to maximize your proceeds, selling expenses, net proceeds, cost of the new home, moving costs, and new home set-up and operating expenses are all financial considerations that you need to take into account to make your move a success.
Emotional:  Is the reason for your move related to death or divorce? Birth of a child?  Extended family coming together under one roof? Are you leaving an area where you have lived for a long period of time or where you raised a family? All of these situations carry a heavy emotional weight and require careful consideration as to the emotional well-being of yourself and your loved ones.
Logistical: What is the timeline for your move? Do you start a new job or already have a new home that you will be purchasing?  What if your new home is not ready on time or there is an issue at closing? There are many moving parts during a move that need to be carefully examined and understood.
When you are aware of and clear about your motivations to buy and sell real estate and the considerations above have been worked through, I can assure you of success!
Related Posts