Maintaining your home using a systematic approach is the best way to protect the value as well as your safety and well-being. This checklist hits most of the items you should do as part of a comprehensive seasonal home maintenance program.
When it comes to Home Maintenance, there are two camps – Do-it-Yourselfers and Deligaters – Hire a Professional. Whichever camp you are in, we have contractors and connections to help you find the contractors and supplies you need to get nearly anything done around the house.
Which One Are You?
Do It Yourself-er:
Many people find home maintenance chores to be a great way to unwind, get a little exercise, and express their pride of ownership. For many, there is something about getting your hands in the dirt, bringing something neglected back to its best, and saving money during the process.
If this is you, I am sure you are well able to call on YouTube, friends, and family for answers to most of your questions about home maintenance. You probably have the necessary tools and "toys" needed and you take great pride in doing the work yourself, making your home look its best and reflect your style.
However, if you are looking for advice or resources on where to find the tools necessary for your next project, give us a ring! We are always here to offer whatever services we can!
Delegator – Hire a Professional:
You may have more money than free time, when you have time off, you don't want to spend it on chores, or you simply want timely, cost-effective, and professional work done without worrying about if it's really done right.
You understand that by the time you buy the tools and materials, make a few mistakes learning, you could have hired someone to do it better and maybe even cheaper.
If this is you, don't hesitate to reach out anytime. Our team keeps a comprehensive list of contractors across the home-maintenance industries to refer to our clients when they are in need of work. From power washing to painting, building additions, to replacing windows we know the guys who can help you get the job done right the first time!
Spring Home Maintenance Checklist
Exterior Cleaning and Power Washing
Power Wash and Clean exterior siding and soffits,  siding, decks and rails and exterior light fixtures to remove dirt and mildew. Biggest bang for the buck item. Your home exterior will shine and you will feel great about your home!
Interior Cleaning, Decluttering, and Organizing
Clean, declutter and organize your home, garage, and storage areas. Make all of your spaces function well for you by disposing of unneeded and unused items – give away, throw out, or sell the items that you no longer need or use. If you have not used the item for more than one year, consider if you still need it. Make sure your often-used items are available for easy access and lesser-used or unneeded items are not clogging up prime spaces. Perform a deep clean of all floors and carpet, doors, sills and moldings, furniture, light fixtures. Start at the far end of the home and work your way to the doors.
Gutters, Downspouts, and Extensions
One of the most important spring maintenance tasks is cleaning out your gutters and downspouts. Throughout the fall/winter leaves, sticks, and debris build up in your gutters and downspouts, weighing them down and clogging them up. As the spring rainy season hits, clogged gutters will not work properly which can cause a number of problems such as damaged soffits/siding and damaged gutters that begin to pull away from the house.
A properly working gutter system keeps water away from your home protecting exterior siding, paint, and of course your foundation and basement if you have one. A compromised gutter system can lead to big problems once rainwater begins to drip down the side of your home. If water starts to pool at your foundation and leaks into your basement or crawl space you'll find that fixing rotten floor joists or a wet/moldy basement is a lot more time-consuming and expensive than making sure your gutters and downspouts are functioning properly throughout the year!
Foundation
Check to be sure there is a positive slope away from the house allowing water to drain away from the foundation. Add topsoil along the foundation as needed. Seepage into your basement or crawl space is often the fault of poor drainage.
Heating and Cooling System
Your HVAC (heating, ventilation, air conditioning) system deserves property maintenance. This includes monthly or quarterly filter changes, cleaning, and lubricating moving parts, and thoroughly checking the operation of the system including the thermostat. A licensed heating and cooling contractor is best for this. Schedule your spring tune-up before the weather heats up and companies get backlogged. We have a list of excellent HVAC contractors if you need a referral.
Roof
Inspect your roof surface, flashing, eaves, and soffits. Perform a thorough cleaning. Check flashings around all surface projections and sidewalls. Occasionally check attic space for proper ventilation and inspect for signs of moisture and mold due to inadequate ventilation or leaks – especially around gables, valleys and all roof penetrations.
If you plan to inspect your own roof, make sure another person is with you, holding your ladder as you climb up and down, and watching out for you in case an accident happens. If climbing a steep roof is not your cup of tea, you aren't alone! Reach out to us for a list of local contractors who can service your yearly gutter and roof cleaning needs.
Sprinkler System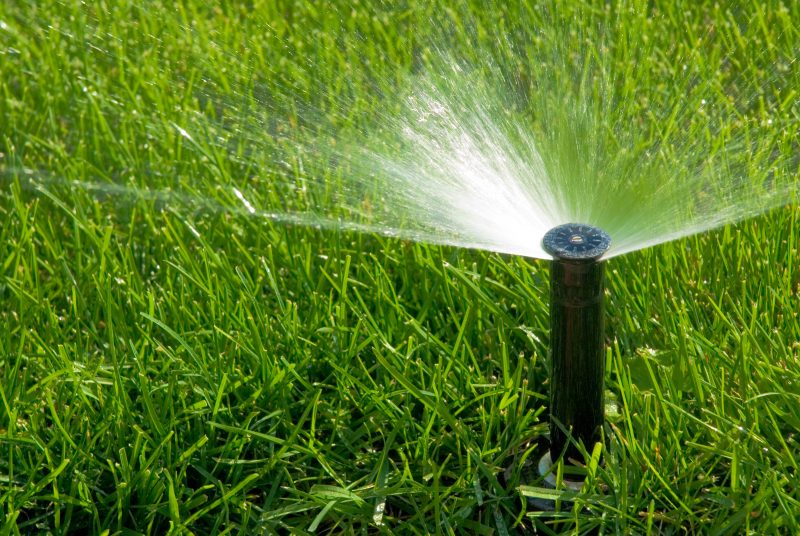 It is standard to inspect your underground sprinkler systems for leaky valves, exposed lines, and improperly working sprinkler heads each spring.
If you live in a condo community or a neighborhood where you pay a yearly association fee for exterior maintenance, check your association docs or call your association president to inquire if your HOA covers the costs of repairs to underground sprinklers.
Windows
Clean and lubricate window hardware, repair or replace damaged screens, replace fogged glass panels (caused by broken seals in thermal pane glass panels) Clean window sills and windows.
Doors and locks
Lubricate and adjust all doors and locks to be sure they close and latch securely and easily. Consider replacing poorly operating locks with newer technology digital locking devices.
Exterior Wood Trim
Check exterior wood trim for holes, cracks, and rot. Caulk to seal or replace trim to be sure that water pests and animals are sealed out. Prime and paint as needed.
Concrete
Check concrete for cracks and settling. Seal, mud jack, or replace concrete to seal out water and eliminate trip hazards.
Check Power Equipment
Check your gas and battery-powered lawn equipment to make sure it is ready for summer use. Cleaning equipment and sharp cutting blades will make yard work easier and safer.
Yard Clean-up and Landscaping
No matter what size yard you have or what level of landscaping you are into, you are likely to have some yard maintenance to do each spring (unless of course your HOA covers all yard work).
If you have bushes/trees near the side of your home make sure you trim back vegetation and branches which can damage your exterior paint and siding over time if left unattended. Clearway leaf litter and debris from the side of your home and in any exterior window wells. This helps keep moisture… and bugs away from your home! If you really aren't a fan of the creepy crawlers this may also be the time to consider having your foundation sprayed by a professional to keep your home bug-free throughout the spring/summer.
Cleaning up old mulch from the year before will protect against the mildew smell landscaped flowerbeds can sometimes get, and raking up leaf litter and debris from your yard will help your grass grow in even and healthy!
If you live in a community with an active management company that takes care of exterior maintenance, don't hesitate to ask them to come out and take care of tasks or repair issues in your yard. You are paying for this so make sure these tasks are taken care of.
Safety Items
Test GFCI's. If you do not have these (which older homes may not) consider having a handyman or electrician install GFCI receptacles in all electrical outlets within 6 ft of running water. Test smoke detectors monthly. Replace the backup battery at least once every year. Replace the entire smoke alarm every 10 years.
---
If all of this work sounds daunting, we can help you find licensed professionals to assist and can offer our advice on must-dos/versus optional maintenance. As home experts and advisors, we are here for our clients throughout their homeownership journey.
Maintaining your home to maximize its value, enjoyment, and safety is important to us, so reach out anytime for a contractor reference or resources.
Contact Us
Related Posts