People often ask me, "What are the best neighborhoods in Ann Arbor?". While that answer depends on the homeowner's needs, here are five go-to neighborhoods. Keep your eyes on these if you're considering moving to Ann Arbor. They are all prominent neighborhoods close to highly-rated schools with easy access to downtown and the University of Michigan campus. Click on the links below to see listings in these top-tier neighborhoods. You can also register to get updates when new listings hit the market.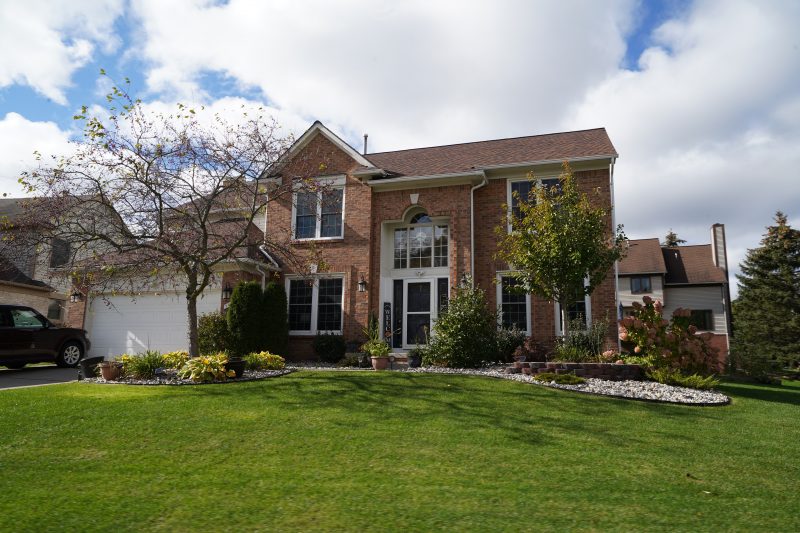 Both of these neighborhoods offer newer construction and ample square footage of homes. Foxfire, built from 1997 to 2006 by Guenther Homes, is located in northeast Ann Arbor, west of Nixon off of Pontiac Trail and close to UM Medical Campus and downtown Ann Arbor with easy access to M-14 and US-23. Dhu Varren on the Park, built in the late 1990s, is located just east of Pontiac Trail off of Dhu Varren Rd. If you like this location, here are 6 of the best Northeast Ann Arbor neighborhoods 
These homes typically offer four bedrooms, three bathrooms, daylight and walkout basements, and two and 3-car garages. You will see larger lots, open fields, and nearby woods. Enjoy an easy walk to Olsen Park, with its playground, nature trails, soccer fields, dog park, Leslie Park, baseball diamonds, a sledding hill, and tennis courts. Children attend highly-rated Ann Arbor Public Schools at A2 Steam (Dhu Varren on the Park), Logan Elementary (Foxfire), Clague Middle, and Skyline High School.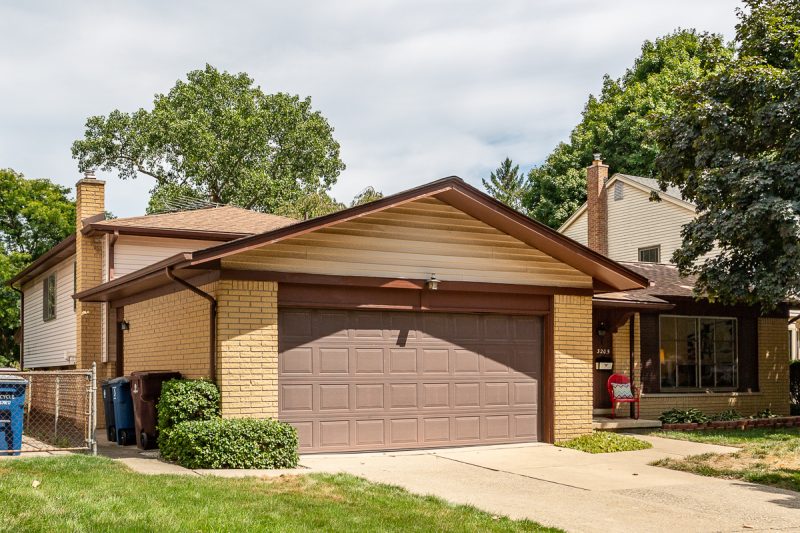 The Georgetown neighborhood is on the Southside of Ann Arbor south of Eisenhower Rd., between Stone School and Alpine Roads. It was built in the 1960s and is sometimes known as the Smokler Hutzel neighborhood after the original builders. Enjoy brick exteriors on well-built two-story, ranch, tri-level, and cape-cod-style homes. Neighborhood amenities include the sought-after Georgetown Country Club with pools, tennis courts, and a golf course. Children will attend Bryant-Pattengill Elementary, Tappan Middle, and Pioneer High School.
Close to UM North Campus, UM Hospital system, and quick US 23 and M-14 access, Orchard Hills/Maplewood is the perfect location for those commuting into Ann Arbor and out to the metro-Detroit area. Colonial-style homes were built mainly in the 1960s, surrounded by tree-lined streets. Children can walk to Thurston Elementary School and Clague Middle school. Huron High School is a short drive away. 
Located near Michigan Stadium and Pioneer High School, the Dicken Elementary Neighborhood hosts mainly ranch-style homes. Vernon Downs, a popular subdivision, is home to well-built brick ranches. Many owners have transformed these once-tired floor plans into exciting contemporary homes. The Dicken Neighborhood is perfect for walking to the Big House on football Saturdays and biking downtown. Enjoy the Dicken Woods Nature area with lovely ponds and walking trails. Children will attend Tappan Middle school and Pioneer Highschool. 
Northside Elementary neighborhood, located north of the Huron River Broadway bridge to North of Barton Rd., offers eclectic neighborhoods with tree-lined streets. You'll see some of the oldest homes in the city here, but there is also plenty of newer construction. First-time buyers should consider the many ranch and cape cod homes that are relatively affordable for such a great in-town location (1 mile to Kerrytown!). If you're a nature lover, this location is perfect: the Huron River, Fuller Park, Argo pond, and Leslie Park are right around the corner. Children will attend A2 Steam (Northside) Elementary, Clague Middle School, and Skyline High School.
What is the best neighborhood in Ann Arbor? We can help you sort it out. It all depends on your wants, needs, and desires. Please tell us what you are looking for by completing the contact form below, and we can unearth some hidden gems.
Contact Us
Related Posts