Late spring and early summer have always been popular times to sell- many families want to move before the new school year starts and this time of year makes that possible. From the time an offer is accepted to close can take 30 to 45 days, so getting everything settled before September is a common motivator.
Data supports this as well; according to ATTOM Data Solutions, and an analysis of almost 15 million home sales between 2011 and 2017, houses sold in May sold at 5.9% above asking price, a higher percentage than any other month.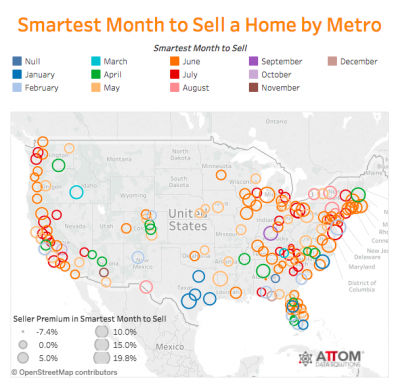 But don't worry if you think you've missed the best time to sell your Ann Arbor house! The conclusions provided by ATTOM Data Solutions showed a slight variance in the Detroit Metro area- the best time to sell in this area is actually July, with a seller premium, on average, of 3.61%.
That still leaves little time, but if you start now, you could definitely have your home ready to be sold in July. Repairing, decluttering, cleaning, and staging your home can take time, but we are here to help. Contact us any time if you want help or advice on the selling or moving process. We helped 100 families move in 2017, so we are quite the experts when it comes to preparing, staging and selling a home for our clients!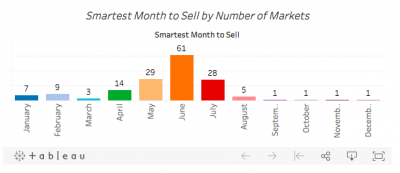 This year is also a great year to sell in Ann Arbor, where the median home value is now $355,049. Ann Arbor home values have gone up 9.4% over the past year and Zillow predicts they will rise 3.3% within the next year. Ann Arbor homes are staying on the market only 22 days on average before going under contract. Many homes are going under contract above asking price with a staggering 44% of homes were sold above list price in April 2018.
Mortgage rates remain low, however rates are rising which is getting buyers motivated to buy before they their buying power if further eroded by rising prices and rising interest rates. Buyers are fearful that they will be priced out of the market soon if they don't act now.
On a more emotional note, now is when yards are really starting to look great.  After a long cold winter, seeing a smelling flowering lilacs, magnolia and ornamental landscape trees and shrubs does more to sell your house than almost anything else.  Buyers are hungry for their own piece of ground that they can make beautiful and be proud to show off to the neighborhood.
So perhaps, today, May 19th is the best day to start the process of selling your house here in Ann Arbor! Drop us a line or call us today to learn about what your home is worth, why now is the best time to sell in Ann Arbor, and why we are the best equipped team to help you sell your home.
Contact Us
Related Posts