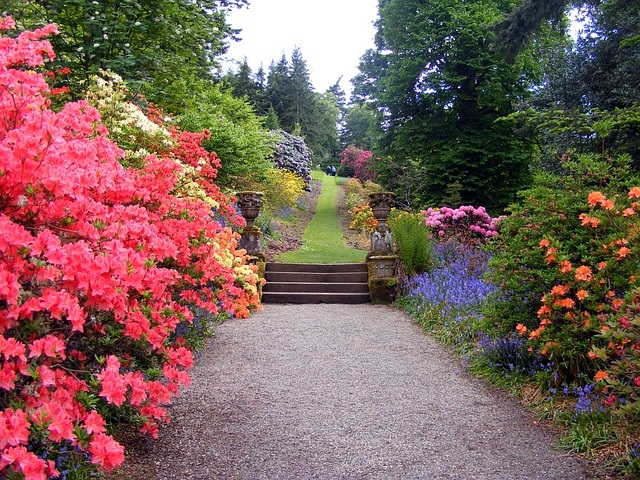 Landscaping creates value for your home and increases curb appeal. It also gives homebuyers another reason to fall in love with a particular property. Get an edge on the competition by taking your front yard to the next level.
First, decide on a general style–structured or informal–and go from there. This will make it easier to plan out the look and feel of the front yard, and achieve a cohesive look. Ensure it doesn't compete with the existing architecture of the home; you will want a style that blends seamlessly with the entire property.
Lawn
A well-maintained front yard starts with taking exceptional care of the lawn. Stand back and assess the appearance. If the grass looks lackluster, determine what steps would help your lawn become the envy of the neighborhood. Sometimes, a neat trim is all the lawn needs. Another option is to visit a garden center, such as Downtown Home & Garden, and choose lawn care products that will fortify the grass. Fertilizer will help maintain the lawn, while a bag of grass seeds is inexpensive and can be used sparingly to fill in particular areas or spread evenly to create a uniform appearance.
Contact a local lawn care service to help get the yard in tip-top shape. Consider installing underground sprinklers, but if the lawn is beyond repair then replacing the sod may be the best solution.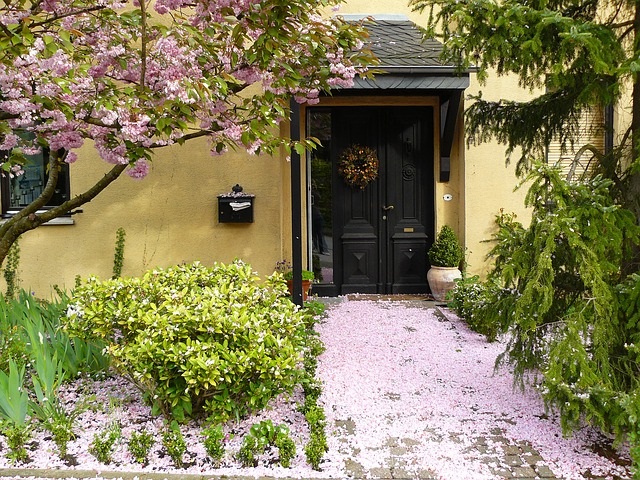 Plants and Shrubs
Plants will transform any space instantly. Survey your lifestyle. Decide if you will benefit from low maintenance varieties like shrubs, hostas, or tolerant beauties like peonies. If you have time to devote to cultivating a garden, there are more options available; the trade-off is more work. Select different textures and sizes to add visual interest.
When selecting plants for the yard, focus on the attributes of a particular variety over the other. Is the yard drenched in full sun or is it shady for a majority of the day? Experts at gardening centers can help you determine which plants will thrive in the environment you describe. There's no use in planting a flat of cosmos if there's not enough sunlight for them to grow. Visit a nursery like Fraleigh's Landscape Nursery when planning to incorporate flowers into the design scheme, and ask an expert to help you select varieties that will grow in a particular location. Fraleigh's specializes in landscape design and offers consultation if you prefer to hand the landscaping over to a professional.
Trees
Trees come in many varieties and offer an effective way to soften the front yard. With an array to choose from–mature, ornamental, fruit-bearing, evergreen–there's certainly an option that will fit nicely into the surroundings. Select a style of tree that complements the property and will be in proportion to the house. Take activities–like raking in the fall, blossoms in the spring and shade in the summer–into consideration when choosing a type of tree. Speak with an expert at English Gardens to determine which trees have invasive root systems that may lift sidewalks or crack driveways; specialty services offered at the garden center include tree-planting and yard design services.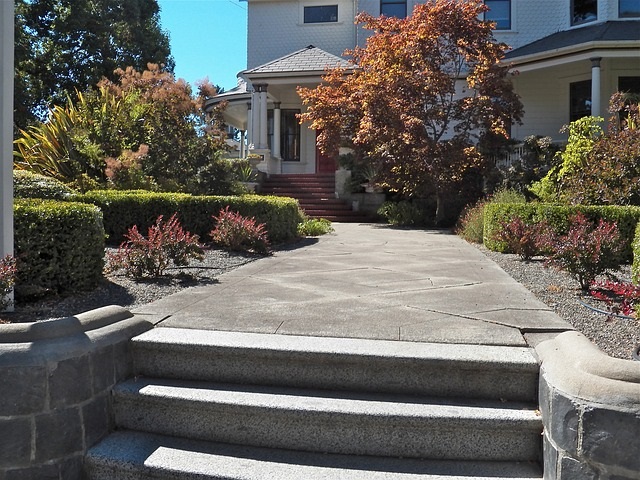 Walkways
Versatile in style and cost, walkways welcome guests and create an inviting entrance into your home. There's a variety of materials to choose from, so take function into consideration as well as aesthetics before making a decision. Custom paths can be designed using pavers, flagstone, brick or stepping stones. There's even concrete, brick or gravel to consider.
Edging and Borders
Framing an area of the yard with accents such as plants, flowers or lights adds a polished look to the overall design. Stack slabs purposefully to form ledges; this will create a structured appearance. Large rocks can be used to embrace unique features, such as a slope. Consider lining a walkway or the front of the house with rows of botanicals found at The Farmer's Market.
Raised Beds
Stacked raised beds are a stylish option for compact front yards.  This design element will draw attention to an area that could otherwise be overlooked. Add ivy or vinca once the project is complete; it makes a pretty ground covering with minimal upkeep. Envision the finished product then decide what material would work best for the yard; wood planks, stone and bricks are popular choices, and each conveys a different feel. Refer to the homeowner association's regulations prior to starting the work.
Decorative Features
A strong design element such as a fence or gate can add a striking feature to the yard. Train roses, clematis, wisteria or morning glories to climb an arbor or trellis. Consider creating a vertical wall planting system if it suits the space. Choose a style that fits with the overall feel of the neighborhood and complements your home.
Lighting is an important  feature that has the ability to transform the look of the front yard. Add drama with uplighting or install path lights to create a warm glow.
Elevating your property to another level can be accomplished by modifying the front yard yourself or by enlisting the services of a landscape design professional. Whether making minor adjustments or investing in a complete overhaul, changing some key elements will make a noticeable difference in the appearance of your property.
Related Posts