Ann Arbor and Washtenaw County area home buyers should begin to feel some relief in 2018 as market forces building over the last few years finally play out. Expect rising interest rates, increased new construction inventory, and a mature housing cycle to balance the market and begin to favor buyers. Additionally, expect technology advances to change the landscape for real estate buyers and sellers and the process for buying and selling a home.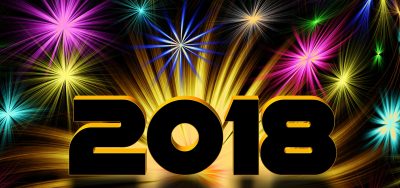 According to the 2018 National Housing Forecast by Realtor.com®,
Next year will set the stage for a significant inflection point in the housing shortage," says Javier Vivas, director of economic research for realtor.com®. "Inventory increases will be felt in higher priced segments after spring home buying season, which we expect to take hold and begin to provide relief for buyers and drive sales growth in 2019 and beyond.
Housing Inventory to  Increase
Housing inventory growth should begin by the fall of 2018—which will be the first time since 2015, Realtor.com® predicts. "Inventory declines are expected to decelerate slowly throughout the year, reaching a 4 percent year-over-year decline in March before increasing in early fall, after the peak home-buying months," Realtor.com® notes in its report.
The majority of this growth will be in the mid- to upper-tier price points (which includes homes priced above $350,000). On the other hand, recovery in the starter home market likely will linger since levels are "significantly depleted by first time buyers," says Realtor.com®.
This is in line with what we are seeing in Washtenaw County as new construction inventory is coming online, mostly in the $350,000 and up price brackets. Additionally, sellers, who have been waiting on the sidelines for prices to rise above pre-recession levels, finally may be ready to cash out properties held as rentals. These reluctant landlords have been hanging on for as much as 10 years, waiting for this opportunity, and many sense a market cycle top is in the making.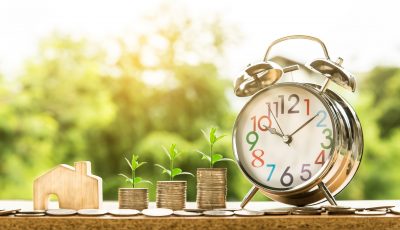 Price Appreciation To Slow
Home buyers likely will see home prices moderate in the new year. Realtor.com® forecasts home prices to slow to a 3.2 percent growth year over year nationwide. For comparison, home prices in 2017 posted a 5.5 percent increase. The majority of the slowing price appreciation will be centered in the higher-priced ranges as more inventory becomes available. Entry-level homes, on the other hand, likely will continue to see price gains due to a larger potential buyer pool as well as a more limited number of homes available for sale in this price range.
Interest Rates to Increase
Watch for interest rates to inch up over 5 percent by the end of 2018. Interest rate increases, which have been steady since the Trump election, will erode purchasing power and help to cap price growth. Expect the Federal Reserve to increase rates at least three times this year. Rates, which have been artificially low for years, have nowhere to go but up!
To show how dramatic this is, a 1.5 percent mortgage rate increase on a $250,000 loan will increase a borrower's payment from $1,123 to $1,342, an increase of $219 per month. These increases will eventually be reflected in home prices as affordability is eroded. You can check your own numbers by using the FREE Google mortgage calculator.

Millennials Take the Lead in Home Ownership
Millennials are making news as they're leading the pack in home ownership. Millennials may reach 43 percent of home buyers taking out a mortgage by the end of 2018, up from an estimated 40 percent in 2017, Realtor.com® projects. The largest cohort of millennials are expected to turn 30 in 2020. According to the 2016 National Association of REALTORS® Home Buyer and Seller Generational Trends study, 66 percent of millennials were first time home buyers and 85 percent viewed homes as a good investment. The survey revealed that the millennial generation's desire to own a home of their own as the primary reason for their purchase is increasing, up to 48 percent. As for information sources used in the home search process, the highest percentage of searching online came from millennials (99 percent) in comparison to other groups. Also cited is the fact that 58 percent of millennials use mobile devices when searching for homes.
Tax Reform Wild Card
Tax reform could dampen 2018 sales and price forecasts. "While the ultimate impact of tax reform will depend on the details of the plan that is finally adopted, both versions include provisions that are likely to decrease incentives for mobility and reduce ownership tax benefits," Realtor.com® reports. The loss of tax benefits for owners could lead to fewer sales and impact prices negatively over time.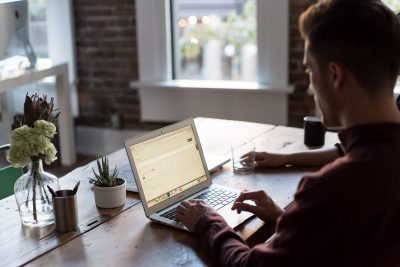 Artificial Intelligence and Advanced Data Mining
Experts predict that 90 percent of all the data in the world today was created within the past few years. Artificial Intelligence (AI) is technology that will empower real estate agents to create new experiences that will elevate the consumer journey to new heights. Anticipate machine learning and computer vision applications to play a bigger role in the industry in terms of generating insights out of raw data, ultimately AI will be the vehicle that delivers that information to agents and their clients. Predictive analytics will become even more sophisticated. Based on pictures or conversations or purchases, companies will know a lot about  a home buyer and seller's wants and needs
To Stay In the Know, Stay with Piperpartners
It's important to us to share this kind of information with you because we know that how important it is for you to find the right home at the right price. Visit our blog weekly for more information about events, activities, and real estate news in and around Ann Arbor, Michigan and Washtenaw County. Please browse our website to learn about area neighborhoods, open house events, the value of YOUR home specifically, and to search for the home of your dreams.  Contact us anytime!
Seller Information Request
Related Posts