Downtown Ann Arbor Neighborhoods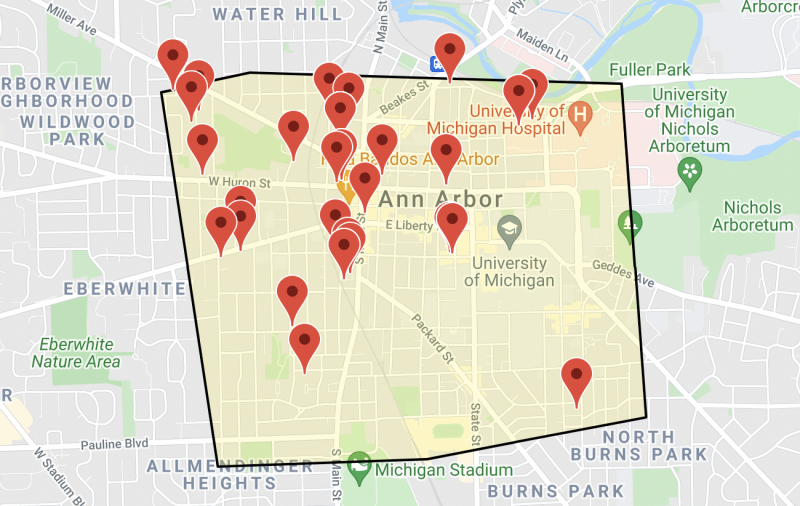 The downtown Ann Arbor residential neighborhoods have a multitude of condominium communities, apartment complexes, and homes in different styles and sizes. They are within walking distance to The University of Michigan's Central Campus, The University of Michigan Hospital, The University of Michigan Medical Campuses, Kerrytown, and the most unique shopping and dining experiences that Ann Arbor has to offer. Homes and condos in downtown are great for professionals working at UofM and make good investment properties for those looking to rent to university students.
Inventory Is Rising
We've been keeping an eye on the local market, and after months of high demand and low supply, we are happy to report that inventory is rising in downtown Ann Arbor!This is good news for buyers and, hopefully, a potential first sign for where the market is going as a whole.
While demand for single family properties is still out pacing supply, warm weather is here and the economy is gearing back up which means it is possible that those who've been waiting to put their homes on the market are finally feeling comfortable enough to make the move. For those who've been holding off due to COVID, widespread vaccination in our area may be leading them to make a move they've put on hold. For others, it is time to cash in on all that equity!
What To Buy Downtown
Downtown Luxury
High Rises such as Ashley Terrace, Kingsley Condos, and Sloan Plaza, all provide luxury within walking distance to Kerrytown, downtown shopping and dining, as well The University of Michigan and UofM Hospital system. There are also luxury townhomes such as those in Ashley Mews which are a popular choice for downtown buyers.
New Construction
There are also a number of new construction projects taking place downtown! Luxury new construction is now available to purchase in 309 N. Ashley, 441 S. Ashley, and 218 W Kingsley
Affordable Inventory
While downtown living does often come with a bigger price tag, there are affordable options as well. 555 E William, also known as Tower Plaza, features studio to 3-bedroom condos, often under $200,000. One of the largest buildings downtown. You can live efficiently with great views!
A Resilient Market In A Thriving City
News regarding the housing market is a mixed bag these days. There are doom and gloom whispers of housing bubbles and hyper inflation, and industry optimists who count real estate as an economic saving grace during hard times, talking often about increased equity and record low mortgage rates.
Regardless, of whether you are the resilient optimist, the cautious realist, or the skeptical pessimist, there is one thing that remains true about Ann Arbor: we are an incredibly resilient housing market with up and coming industry that keeps us expanding and thriving!
Home to the most prestigious hospital in the state as well as a growing number of jobs in the tech sector, Ann Arbor faired well during the last Economic Crisis and during the most COVID-19 shutdowns. This summer of low-inventory and rising prices may make it harder for first-time homebuyers, but we have no doubt that our resilient economy and industrious community will come up with solutions to meet the housing needs of our people.
Buyer Information Request
Related Posts