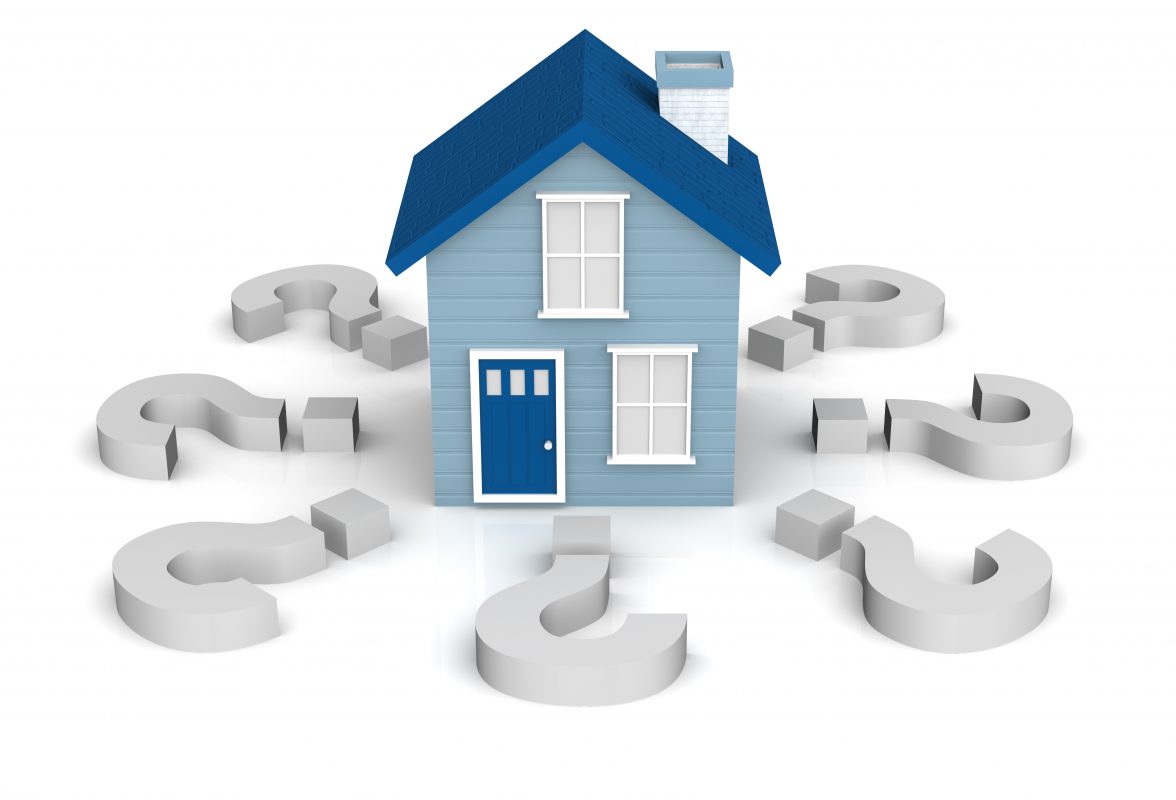 Here are the answers to some of the top questions we get from home buyers who have selected us to help them through the home buying process. Please know that every person's situation is different, but this information can be helpful in many different buyer situations.
---

How Long Does It Take To Buy A Home?
You should plan on having at least 45 days to find a home and then 45 days to do your due diligence and secure your mortgage financing. For example, if you have a lease that ends June 30th, you would want to be actively searching for a home by April 1st so you can be under contract by May 15th, and close by June 30th. Leaving yourself a comfortable amount of time allows for the wrenches that may get thrown in a home buying plan.
For instance, if you are shopping in a price range and/or location that is highly competitive and has low inventory, such as the City of Ann Arbor under $300k, then you may have to make an offer on more than one house before you secure a deal.
It is important to note that while the 90-day time frame is great for many people, there is also no need to panic if you have to get into a home much sooner. We have worked with people that come into town and select a home in 1-3 days of shopping and then close in 30 days, and have had cash transactions close in as little as 2 weeks. We can do what is necessary to find the perfect home and get it closed in the time frame that works for you.
---

How do I know I am Seeing All The Best Listings For My Needs?
There are lots of real estate websites where you can research homes for sale. Zillow and Realtor.com are consumer portals that rank highly. They are generally accurate and allow you to view listings without registering or interacting with a real estate agent. They are not always as up to date as an agent's MLS search but do a great job for generally keeping up on the market.
Once you've found an agent, Broker real estate portals, phone apps, and real estate agent websites are a popular home search tool. They may have similar functionality so you can choose one that you feel has a good user interface or features that are desirable for you. Piperpatners.com has a feature, for instance, that is dedicated neighborhood pages and shows active and sold listings for neighborhoods that interest you. You can subscribe to a single neighborhood and keep updated on the neighborhood's activity including active listings, sold prices, and days on market.
An MLS search set up from the Ann Arbor Board of Realtors Database by your agent is the most accurate and up to date search you can get.  All the homes that are REALTOR listed will show up here first and this is the source from which all other websites pull their data.  If  we set up a feed for you from this database you are assured the most accurate and up to date information. You can be notified via email the instant a new listing hits the market.  Your agent can set up the criteria and adjust it as needed to fine-tune your search.
---

People tell me I should use a local lender, why is that?
Experienced agents work with local lenders with proven track records. They get loans done in the allotted time frame and don't over-promise. The lenders we use have proven their ability to handle almost any situation, anticipate problems and offer creative time-driven solutions. They have local ties and relationships, use local appraisers that are knowledgeable about the nuances of different communities/neighborhoods, and they work hard to build and protect their reputation in the REALTOR community.
If you have straight forward 1040 income, little or no debt, and lots of cash, then your loan may be relatively simple, and it may be easier to use a lender that is not local. However, if you are moving in from out of town to accept a new job, have student loan debt, and/or a 1099 income then there will be lots of back and forth between you and your lender, and financing may take more time and deliberation. If you work with a local lender, you and your agent will be able to keep in closer communication with them.  If you are working with a large bank, such as Bank of America, you should use their local loan representative that your agent recommends.
---

How do I choose a home inspector, what does it cost, and what exactly is being inspected?
If you are working with an experienced agent, then they have lots of experience working with inspectors in the community and they should be able to provide you with 1 or more proven options to choose from. For instance, we have consistently worked with Fletcher Inspections for more than 17 years and have the utmost trust in their process and diligence.
When you are doing research on inspectors, here are a few things you should look for:
Verify licenses and insurance.
Cross-reference the choice with your lender who also knows many inspectors in the community.
Ask for a sample copy of their inspection report.
Ask for a reference and call them.
Check google and similar reviews.
The cost for a home inspection varies depending on the size of the home. Generally, they range from $400 to $700. Additionally, I almost always recommend a radon inspection, a sewer inspection, and maybe a pest inspection which incur extra costs. If the home inspector determines that further expert advice is needed in certain areas, other inspections may include an HVAC inspection, roof inspection, and foundation inspections. Buyers can request that licensed experts do these additional inspections upon recommendation of the initial home inspector. Depending on the age and condition of the home you may also do an air quality test to check for mold and a lead-based paint test, though we rarely see these done.
Good inspections generally take around 3 hours to complete. The inspector will systematically check the entire building and property from top to bottom, left to right; every system, every door, every window, the foundation, and all appliances. They will also check for mold and water damage in the attic and basement and will go on the roof to check for wear and damage.
A good inspection report includes lots of pictures and condition notes, especially for any defect noted so that your agent can negotiate with the listing agent for repairs or concessions. Your report should be completed onsite, or by the end of the business day. In peak season, it may be the next business day.
The report should break down these areas:
Major defects
Minor defects
Safety concerns
Deferred maintenance items.
It is advised that you attend the inspection, however, people have busy schedules. If it is your first home, then make sure to be there!  If you have bought and sold homes before, you can face time in with your agent, or the inspector, you can stop by for an "executive summary" at the end, or count on your agent to do this for you.
Overall the inspection process seems scarier than it is. It has to be done and it allows you as a buyer to gauge what repairs need to be done that you may not have noticed on your own. It gives you room to negotiate repairs with the seller so that damage is fixed before you move in, or a credit is given to you to have the work done post-close.
---

What if my Property Does Not Appraise For The Purchase Price?
Appraisals can come in low for many reasons and an appraisals shortfall is a common problem. It is important to understand that the appraised value of the property and the market value of the home are not entirely the same thing. If you've been in a bidding war for a highly sought after home in a great neighborhood, it may be that under the current market conditions you couldn't purchase that property for anything less.
It is important to understand that the appraisal is ordered by the lender. The lender wants to know the value of the asset they are loaning against so they have proper collateral backing up the loan. Should a buyer default on their loan, the bank sells the home to pay the loan off. This doesn't mean that the home is not worth the price that the seller and buyer have agreed upon, but it does mean that if your offer comes in way above the appraisal amount, you may not be able to get financing for the entire offer amount.
There are a few ways to proceed if your appraisal comes in low. They are discussed in full detail in our article: 'Should You Ever Pay More Than The Appraised Value For A Home?', though we will summarize your options here.
Dispute the appraisal. You may review the appraisal with your agent and look at the comparable homes they used. If you and your agent find what you think are errors or omissions, you can as the bank to do an appraisal review.
Switch Lenders. If you switch lenders you will get a new appraisal. This will delay closing on the home, and may only lead to the same result. However, if you think there were issues with the appraisal and the bank won't respond, this may be a good option. Local lenders that have lived and worked in your market area are great to switch to if you were working with an out of town lender. Local lenders will understand the nuances of the local market and may, therefore, better understand why the agreed-upon offer was higher than the initial appraisal.
Pay the contract price. If you can bring the extra cash to satisfy the bank, and really feel that it is the right home for you, then you can still pay the contract price and close on the home. In a hot seller's market, there may be multiple buyers behind you willing and able to pay the same price, which means a low appraisal value isn't really saying all that much about the current market value of the home.
Walk Away from the deal. If your contract is written correctly then you should be able to walk away from the deal and still get your deposit back if the appraisal comes in below the contract price.
---

What will my new property taxes be and how are they calculated?
There are a few key variables at play when calculating the property taxes for your new home. The first factor to keep in mind is that the taxable value of your property is "uncapped" in the first year after purchasing your home. To understand what this means, you must first understand the Michigan State Law (Proposal A) that puts the initial cap on how much your property taxes can increase yearly. The law states that the taxable value of your property can only go up by 5% a year, or the rate of inflation, whichever is lower. This means that for each year after you purchase your home, your taxes are guaranteed only to go up by the rate of inflation, even if the assessed value of your home spikes much higher.
While this is great news when you own a home long term in a market where home values are increasing, it can lead to some deception during the home buying process when you see that the previous year's taxes on the home you are buying are relatively low compared to other homes you've seen in the same price range. You cannot bank on your taxes remaining as low as they were for the seller, because the year after the home is bought the previous inflation caps are taken off and the taxes are reevaluated based on the assessed value of your home.
This potential unknown spike in property taxes can seem scary, but luckily there are tools to help you calculate what the property taxes will be on your new home. The state of Michigan's Department of Treasury and multiple other third party websites offer property tax calculators. You can also ask your lender to help you calculate the property taxes on your new home.
Another number that affects your property taxes is your local Mill Rate. One mill is equal to $1 for every $1,000 of taxable value. So, for example, if your home's taxable value is $100,000 and the tax rate is 20 mills, then your tax bill would be $2,000 per year. You must keep in mind that your local tax authorities including schools, fire and police departments, and cities have their own millage rates. All of these separate levies get added together and the total rate is applied to your taxable value. The Michigan Department of Treasury keeps a complete list of millage rates for each Michigan municipality so these fees can be calculated ahead of time as well.
Michigan property tax calculators:
https://smartasset.com/taxes/michigan-property-tax-calculator
https://www.michigan.gov/taxes/0,4676,7-238-43535_43540—,00.html
---
Other Important Questions To Ask Your Agent
There are lots of other questions that we don't have the space to get to in this article.  We've provided a list of some of those questions below that you may want to ask your agent as you begin the home buying process.
What is the next step after my offer is accepted?

Does the closing date mark the first date that I can move in?

Who pays the realtor fees?

How important is a final walkthrough?

What should I put for a down payment?

How far into the home buying process can I back out of the deal and what are the penalties?
If you want answers to these questions or have any unique questions of your own, you can reach us via email at clientcare@piperpartners.com or by phone at 734-845-9700. You can also visit our website piperpartners.com to get to know our team, look at listings, and to request no-obligation property valuations.
Related Posts