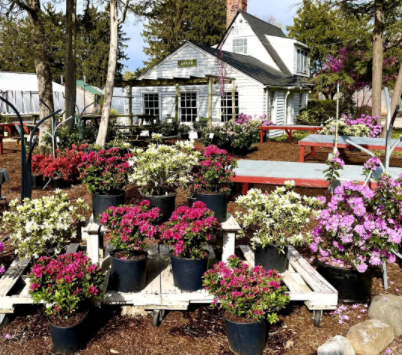 Here are three 1-day destination adventures that are perfect getaways for the Michigan gardener this spring! Day trips such as these are a great way to refresh your spirit by getting away from your everyday routine. Last year these events and venues were either virtual, canceled, or not open to the public but this year they are back in business and are perfect for all ages!
The Holland MI Tulip Festival
May 1st thru May 9th, 2021. The Holland Tulip Festival is an eight-day experience like no other with over six million tulips blooming throughout the city! Tulip Time has been heralded as the nation's Best Flower Festival, America's Best Small Town Festival and this is the peak weekend! Holland MI is worth visiting any time of the year and is one of Michigan's finest small cities. Just a 2-hour drive from Ann Arbor, make a day trip out of it this weekend!
While you are in Holland, MI, visit: 
Westcroft Garden and Farms
Having grown up on Grosse Ile, I worked at Westcroft Gardens on Christmas break during my college years mulching the Rhododendrons before the deep Michigan winter took hold. I can tell you it is an enchanted place loaded with history and a gardener's delight! 
Westcroft Gardens got its start on July 6th, 1776 when William and Alexander Macomb purchased the nine by the three-mile island of Grosse Ile, Michigan from the Pottawatomi Indians and is now recognized as the oldest family-owned and operated farm in Michigan. 
For much of the farm's history, it provided hay to the Detroit trolley horses, but with the introduction of the automobile, the farm needed a new direction. Fifth-generation owner, Ernest Stanton, converted the hay farm into a nursery farm in 1917 and began specializing in Rhododendrons and Azaleas, which is continued today by 7th generation owner, Denise de Beausset.
Westcroft Gardens' 27 acres includes 1 acre of sales area, 4.5 acres of botanical gardens, 13 acres of woods, and 8 acres of production space. Westcroft grows the majority of its plant inventory including annuals, perennials, flowering shrubs, evergreen shrubs, vegetables, fruits, wildflowers, ferns, ground covers, and of course rhododendrons and azaleas. Westcroft also carries trees, soils, and animal repellents as well as continues to manufacture Greenleaf Compound soil conditioners for acid-loving plants.
Westcroft is open to the public for sales, and the botanical gardens are open to the public from dawn to dusk year-round and may be rented for private use throughout the year. Each fall, their 13 acres of woods are converted into the Phantom Forest for Halloween Hayrides which run every weekend from the end of September to the end of October.
The Original Michigan Lavender Festival – Imlay City, MI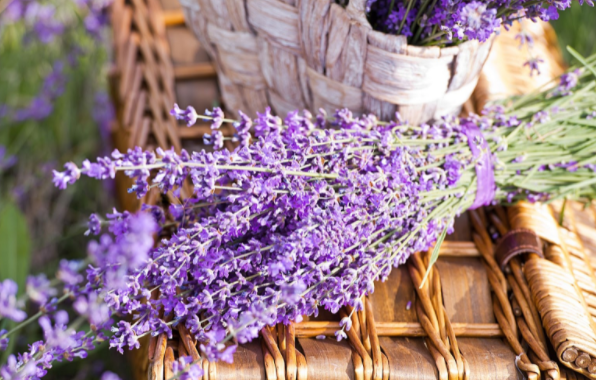 The Michigan Lavender Festival showcases Michigan's top lavender farms, growers, and producers along with more than 100 Artists and Makers. The festival also features a Food Truck Gathering with Metro-Detroit's BEST Food Trucks. Guests are able to learn about the many benefits of lavender, including growing, harvesting, cooking, crafting along with medicinal and aromatic uses for this beloved herb. 
There's a reason people are drawn to lavender. According to Jennifer Vasich, Executive Director of the Michigan Lavender Festival, it's one of the most widely used, versatile herbs today. It's most commonly used for anxiety, depression, insomnia, and headaches, but can also be used for exhaustion, sprains, sunburn, and burns. If you have an interest in growing or using lavender this festival would be the place for you to learn what you need to know. 

Have any other ideas for great day trips/getaways for Michigan Gardeners this spring? Let us know by filling out the contact form below or giving us a call at 734-845-9700!
Contact Us
Related Posts