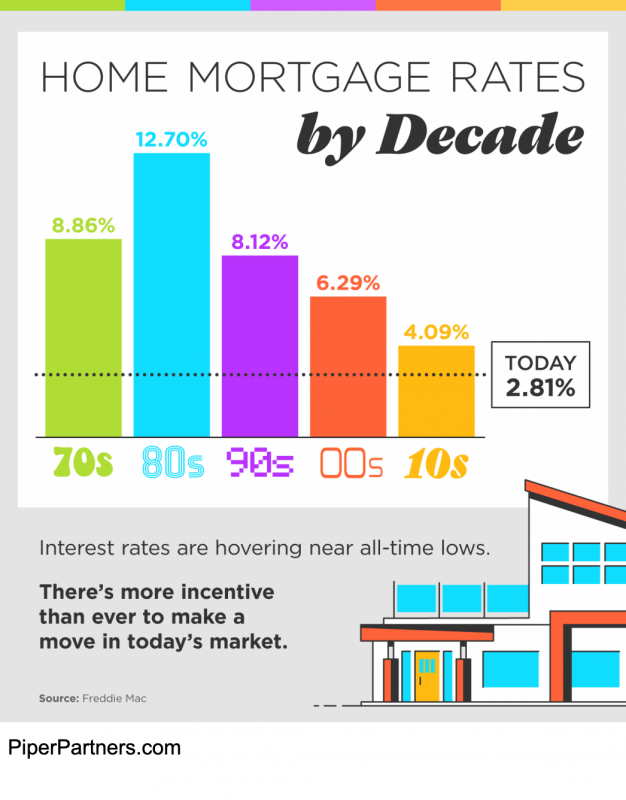 Home mortgage rates are at all time-lows. While the Fed has committed to keeping interest rates low for the time being, they can't stay this low forever.
While this news comes with mixed feelings for first-time buyers who are struggling to find homes amidst tight inventory and high prices, we know that sellers are usually buyers too! If you are considering selling your home, now is the time to maximize your buying power by securing your new home with a record low-interest rate after selling your current home for a record high sales price.
In a few years when the market has gone back down and interest rates have gone back up, you may find yourself wishing you would have sold and locked in your new place in 2021!
As we always say selling and buying is a wholistic decision. If you'd like to discuss the market, speak to a qualified mortgage lender, or receive a property valuation for your home, reach out and we will get you all the information you need to make the best decision for you and your family!
Contact Us
Related Posts