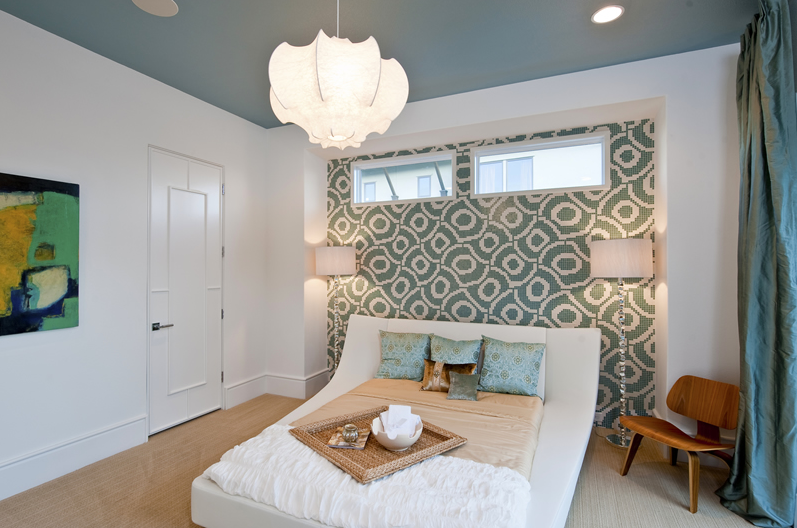 A finished basement adds more living space while increasing a home's value at the same time. That space could be used in a variety of ways such as entertaining, a child's playroom, home theater, or den. There are many options for homeowners to consider before deciding to renovate their basement. The information here will help determine which project best suits your home and lifestyle.
Cost
The cost of finishing a basement generally starts at $20 to $100 per square foot and goes up from there. Pricing reflects a multitude of factors such as size, materials, the scope of the project and the cost of contracting with a professional. Depending on which options are selected, renovating the basement into a living space in the Ann Arbor area costs an average investment of $8,500 to $37,000. Most homeowners spend between $12,000 to $15,150 in order to end up with a basement that can essentially double the living space of their home.
DIY
Completing the work yourself could shave substantial costs from the expense. Be realistic about the investment you will make in regard to time and labor. Taking the DIY route costs the average homeowner $5,000 in order to complete the work themselves. When deciding to move forward on your own ensure you have the proper tools, materials and permits before the project gets underway.
Hire a Contractor
Low-Budget
Those with a smaller budget who are looking to contract the work out can expect to pay around $8,000-$25,000. This varies greatly due to the square footage and features homeowners are looking for. Start by getting estimates from recommended contractors, then decide which company suits your needs and budget.

High-Budget
Homeowners looking to invest more for a living space can expect to spend around $44,000. Higher budget basements could include a kitchen, half-bath or even a bedroom. If hosting friends and family is at the top of your list, a kitchen may be a welcome solution to limit the time spent running up and down the stairs. A kitchen typically costs  $4,000 – $7,000 and is a great addition if you plan to entertain in any capacity. Consider what the space will be used for in both the short and long term. Will the kids outgrow the playroom and instead use it as an area to entertain friends? At an estimated cost of $3,000 – $6,000, an added half-bath may be a good investment. Is there the potential that a family member could spend an extended period of time as a guest in your home? Consider adding a bedroom to the space; the cost for a guest bedroom runs between $4,500 – $7,500.
Egress Windows
Egress windows are small in size and can be opened to let light and fresh air in. Expect to spend $1,500 on materials, but this style can run up to $7,000, depending upon the type of window selected and labor involved. Some egress windows slide while others swing out, many have screens to provide ventilation. Egress windows are a practical way to eliminate the "black hole" feeling sometimes associated with basements. Not only do they brighten up a basement they also serve as a safety feature to allow for an escape route during an emergency.
Return on Investment
Before making final decisions about finishing your basement, think about resale value. Renovating a basement generally adds $20 -$40 per square foot, with an added possibility of $50 per square foot for high-end finishes.
The average value added for a finished basement is a 70% payback rate nationally, but keep in mind this figure varies greatly. A good rule of thumb is not to spend more than 10% of the home's value on renovations in the basement because you'll be hard-pressed to recoup the outlay.
There are benefits to refinishing the basement as it usually gives buyers an extra incentive to consider a particular home over another. A finished basement may even speed up a sale. Keep in mind that a DIY basement may not yield the same payback.
Types of Basements
Daylight
A daylight basement refers to a space partially submerged underground that still allows for a portion of natural light into the space. It is viewed as a mix between a walkout and a standard lot. The benefit of a daylight basement is that although it doesn't have doors, it lets an ample amount of sunlight in through full-size windows.
Walkout
Walkout means just that: a door that allows people easy access to the outside from the basement. This option- the basement is above the ground- allows for a door to be installed that lets sunlight flood the room. Sliding glass doors or french doors are options for this style of basement, giving homeowners the opportunity to step outdoors for convenience. Walkouts can also feature full-size windows in addition to the door.
Ceiling Options
Drop ceilings
Drop ceilings are suspended ceiling covers used to hide ductwork and pipes completely. A simple installation is all it takes to create the appearance of a finished ceiling. Drop ceilings come in an array of styles to suit the look of the space. The cost ranges from $2-$3 per square foot depending upon the material selected. Consider renting a laser level to achieve consistent, even work if you are in DIY mode. Hiring a professional costs around $3-$6 per square foot to install a ceiling.
Drywall
Depending on your skill level, installing drywall ranges from easy to moderately difficult. Homeowners that take this route should enlist the help of an assistant as drywall can be difficult to maneuver. Drywalling the ceiling costs up to .60 cents per square foot to install yourself, or contact a pro; they'll charge between $1.50 to $2 per square foot. If you have contracted with a company to install drywall for the walls, consider going the extra mile and paying them to drywall the ceilings also, the added expenditure is not much and could prove to be worth it if you don't have to do the work yourself!
Spray-painting Joists
Spray-painting joists is economical, quick and generally painless. The paint covers the surface and serves to effectively disguise all of the pipes. Visit a local hardware store and rent a paint sprayer for around $100 per day, plus paint. When selecting paint, avoid gloss for this job- go with a flat sheen instead. Hire a professional and it will cost between $300 to $500, depending upon the size of the space.
Don't forget to secure the necessary permits before renovations begin. Keep in mind that an inspection may also be needed after work is complete.
No matter how you decide to go about your basement remodel, most homeowners report that the time and money spent was well worth the investment in years of use and adding to their home's value.
Related Posts