Does a career where you can manage you own time, earning potential, and business sound appealing? If this sounds like something you want, you may be looking for a career in real estate.
Becoming a Licensed Real Estate Agent
Completing a minimum number of classes, a background check, various fees, and of course, passing the licensing exam are all required in order to become a real estate agent.
With many programs, including online courses, the entire process can be completed in approximately three to four months. That means if you start now, you could have the career of your dreams by the summer!
Once you make the decision to start a real estate career and complete the state requirements, the next step is selecting a broker or brokerage.
Choosing a Broker/Brokerage
After completion of real estate school and exams, every agent must choose a broker/brokerage affiliation, unless they are one themselves. And the choice normally comes down to which company offers the most benefits.
Brokers are required by state law to pass an additional exam after they pass their agent licensing exam. Brokers can work alone or they can hire agents to work with them. Like real estate agents, brokers serve representatives for buyers and sellers, but they also serve as a responsible party for their affiliated agents they may have.
Considering Keller Williams Realty as Your Brokerage
When you choose to join Keller Williams, you join forces with the most dynamic real estate company in the world. Keller Williams is an international real estate franchise company with more than 132,000 associates and 700 market centers across the globe.
More so than ever before, real estate professionals are turning to Keller Williams Realty for the education, technology, culture and wealth building opportunities.
Education at Keller Williams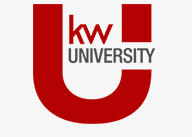 In 2015, Keller Williams was named the No. 1 training organization in the world by Training Magazine, and in 2016, it was named the No. 2  training organization in the world. Post-licensing education opportunities for agents range from classroom training to on-demand, online education and our award-winning KW MAPS Coaching programs.
Keller Williams University (KWU) provides the most advanced and comprehensive learning opportunities in real estate. Look at all the courses offered in Austin in 2016. This list doesn't include the thousands of training events held monthly in local offices.
Culture at Keller Williams
The unique Keller Williams culture creates a sense of family and community that is rare in many industries, especially real estate. When you're at Keller Williams, you're family. In fact, our culture is so impressive, it has caught the attention of many, including researchers at the Stanford Graduate School of Business. In April, 2015, they published a report in their Closer Look series on the importance of culture at Keller Williams. It marked the third time that the prestigious business school has studied Keller Williams.
To get started with your real estate career with Keller Williams, the industry innovator and leader, contact your local office to set-up an appointment. They will walk you through all the steps you need to start a real estate business in your market. Wherever your path takes you, we wish you a fulfilling and prosperous 2016!
Find out more about opportunities with The PiperPartners Team
If you're interested in learning more about career opportunities with The PiperPartners Team, check out the open positions here. Or, send an email to recruiting@piperpartners.com.
---
Contact Us
Related Posts