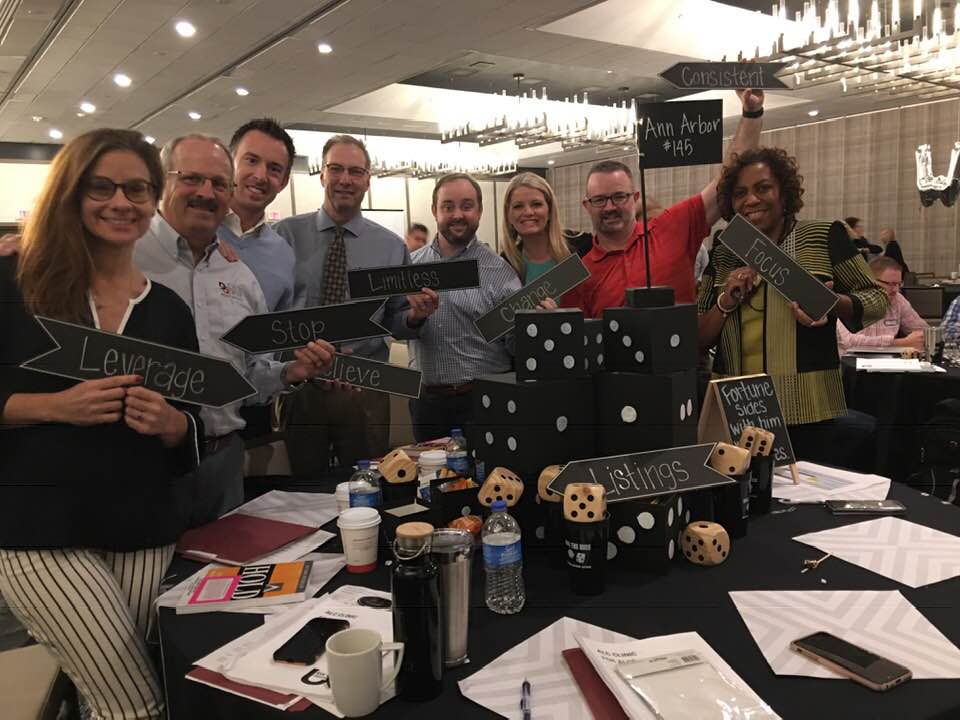 Have you thought about a career in real estate, but maybe don't know where to start?
Does a career where you can manage you own time, earning potential, and business sound appealing? Do you want to explore what else you can be doing that will make you more money, give you more flexibility, and offer you the excitement, advancement, and stability in your career that you have always wanted?
Real estate is an exciting, dynamic field that can bring you the joy you were missing in your job: the financial reward for your hard work, the personal pleasure of a schedule you control to suit you, and the emotional satisfaction of solving some people's most pressing life problems, like where to live and how to invest their hard-earned money.
Becoming a Licensed Real Estate Agent
The first step to most real estate careers is to become a licensed salesperson. This varies slightly from state to state, but in Michigan, here are the steps:
Complete a 40 hour pre-license course. These are done online or in person and typically range from a week to two months.
Pass the licensing exam for a Michigan salesperson. You will have to take this test with an accredited test center. In Michigan, it's taken through PSI examinations. The test is 115 questions over the course of 180 minutes, and you must get 81 of these questions correct. With consistent, focused studying, and the help of guided Youtube videos (PrepAgent is great!), you will successfully pass this exam.
Obtain employment with a Michigan broker. In order to actually practice with your license, you'll need to "hang your license" with a broker. To become a licensed broker, real estate experience is required, so by obtaining employment with a broker, it is ensuring you have leadership to ensure compliance. Keller Williams offers free pre-licensure courses among many other training courses. The resources and connections will allow you to hit the ground running.
Most of the time, the entire process can be completed in approximately three to four months. It requires a minimum number of classes and various fees, but in general, the barriers to starting a real estate career are low. Ask if your employers will reimburse you for the pre-licensure course and exam if they see your dedication and a return on their investment.
Decide Whether A Team Is Right For You
When you begin your journey as a real estate agent, you can either fly solo or join a team.
Joining a team can provide you with lots of benefits — especially if you are looking to begin as a sales agent. In a commission-based industry, having an experienced team behind is huge in your success. Rather than starting from scratch, a team can help you stay afloat. Whether it be strategizing on marketing, connecting you with a client base, or helping to navigating paperwork, if you are just beginning in the real estate industry, a team will set you up for success.
That said, if you are an independent, self-sufficient kind of person who prefers to work on your own, you can still succeed on your own! One of the benefits of this career path is that you can work completely on your own and still succeed. Make use of online resources and available connection. It is commission-based industry, so beware that your income may vary greatly from month to month.
Discount versus Full Service Brokers
Depending on what type of team you join, you may elect for a discount or full service brokers. A discount broker offers services at a lower price, but typically offers less advice. You will pay this broker less, but you won't benefit from staging and pricing advice and guidance through the transaction process. A broker is required to work in real estate for two years before beginning the brokerage license process, so they are full of advice and experience.  In contrast, full service brokers require a larger share of your commission, but they are more involved throughout the process. They will help you determine the right price, ensure your documents are executed in a complete and timely manner, and can be involved in stagings and showings. Which type of broker is right for you depends on your comfortability with the steps throughout a transaction.
Join Our Team
The PiperPartners Team can provide you with the support you need to achieve your long-term real estate goals. You'll get extensive on-the-job training and the benefit of working with a fast-paced, high-energy team. We offer paid training, multiple years of experience, and the many resources of the KW community.
If this sounds energizing to you, fill out the form below, visit PiperPartners.com, or give The PiperPartners Team a call at (734) 845-9700.
Contact Us
Related Posts