2019 could be the year of your big move!  Whether you're a first-time homebuyer, or you've been dreaming about moving into your dream home, it's time to start putting a plan together for your 2019 home purchase.
Everyone gets really excited about home shopping, touring homes, finding the perfect one and waiting for your bid to be accepted!  But before you do the fun part, let's cover five things that you should do before you go house shopping that will make your experience much smoother.
How's Your Credit?
If you haven't checked your credit scores in the last couple of months, this is the first step that you should take.  It's common to see fluctuations in your credit score month over month, but even a few points can make a big difference in the mortgage rates you'll be offered.  This is the perfect time to check the accuracy of your credit report with TransUnion, Equifax and Experian to make sure that your reports are accurate and to get an idea of your credit score.  It's common to see some slight variances between your records and scores, so don't worry if they don't all match.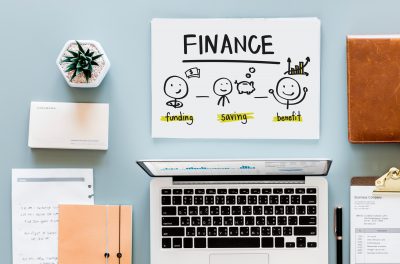 Many times, some of your credit cards may offer a free credit report for at least one of the three credit bureaus, so you can always start by checking there too.  Sometimes, something as small as paying down the balance on a credit card can get you a much better mortgage rate and save you thousands over the term of your loan.  If you see any errors on your report, you'll want to get them cleared up and have the paper trail to prove that they've been cleared up before getting ready to close on your new home.
Save All That You Can
When buying a home, you have to keep in mind that there are a lot of random costs that will pop up.  You'll need to consider the down payment, closing costs, inspection cost, moving costs, insurance and any unforeseen repairs or upgrades that will keep you or your comfortable.  The best thing you can do is to save as much money as you can, and then find some ways to save even more.
This is also the time to not do any other large purchases.  If you're thinking about a big vacation, buying a new car, or buying new furniture, it is best to wait until after you close on your new home.  Large purchases can drain your bank accounts, or impact your credit which could prevent you from securing your loan.  This is a time to be flush with cash and not run up your credit cards or get any other new loans.
Lastly, there is a common misconception that you must have 20% down for a mortgage, which often prevents people from shopping for their perfect home.  There are many other loan options, like FSA and VA loans that require a much lower down payment for qualified individuals.  Discuss the options with your real estate agent to learn about what might be available for you and the pros and cons of each.  You should also anticipate closing costs of between 3-5% of the cost of your new home, which can be paid at closing or oftentimes rolled into your mortgage.
Figure Out Your Budget
It's important to be realistic about what you can actually afford, or want to be paying each month, for your new home.  There are a ton of mortgage calculators on the internet that are helpful, but they can also be deceiving.  These calculators help you determine the maximum that you can afford, but nobody realistically wants to be stretched that thin.  You also need to anticipate taxes, insurance, maintenance and utilities for your new house.
You should be sure to choose a home that you can easily afford and that you'll be comfortable in.  Being conservative with your numbers will help save you a lot of sacrifice and stress moving forward.
Find the Perfect Real Estate Agent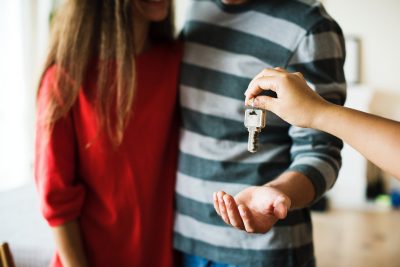 There are undoubtedly a ton of real estate agents out there and while any of them can show you homes and help do the paperwork, it's very important to find the right real estate agent up front.
You will want to find an agent that has many years of experience working in the area you're searching for a home, someone who knows the market, the neighborhoods, the schools, etc. and that will act as an advisor to you.  Having a real estate agent that will be proactive and act as a consultant will point out many things that might have otherwise missed, and more importantly, make sure that you are making a sound investment and the right choice for you or your family.  It's so easy to get caught up in a pretty house that isn't the right one, or that you will have a hard time selling later.
Finding a very experienced agent, who takes each relationship personally, will also save you money and time in more ways than one.  The relationship with your realtor should start with a consultation about who you are, what exactly you're looking for, and why.  A great real estate agent will be able to fill in the gaps with what you're telling them, and not telling them!
You probably won't be surprised to find out that we are agents just like that!  Please contact us if you would like to get to know us better or learn about the Piper Partners difference.
Get Pre-Approved
So you've checked your credit, crunched your numbers, saved all of your pennies and found the perfect real estate agent.  It's showtime!  Getting pre-approved for a mortgage is the first big step to buying a home and will make the rest of the process much easier.
Being pre-approved for a mortgage gives you a competitive advantage when home shopping, because you will already know how much you can afford, what amount you're tentatively approved for, and will allow you to make an offer quickly when you find the perfect home.  Sellers and seller agents will take your offer more seriously if they know that you're already approved and ready to get going as quickly as they are.
Of course, it is always a good idea to talk to multiple lenders while shopping for a mortgage and to find who will give you the best rates. You don't need to worry about having multiple institutions pulling your credit report, as they are all for the same big purchase. At most, your selected lender will ask you to confirm that the other credit inquiries were also for mortgage pre-approval, but they will not impact your rates or ability to get a loan.
To get pre-approved, your lender will need a lot of information from you including W2's or proof of income, several months of bank statements, pay stubs, tax documents and the like.  It is going to seem like a never ending stream of requests, but once you get them all of the paperwork you can get your pre-approval and start shopping!  See, I told you we'd get to the fun part.
Let's Get Started!
Is there anything that we can do to help? Please contact us at anytime if you have any questions at all.
If you're ready to start looking at homes and what's available, please checkout our home search to view the most recent listings!
If you prefer to talk to us on the phone, we can be reached at (734) 845-9700 at anytime too.  Happy house hunting!
Related Posts